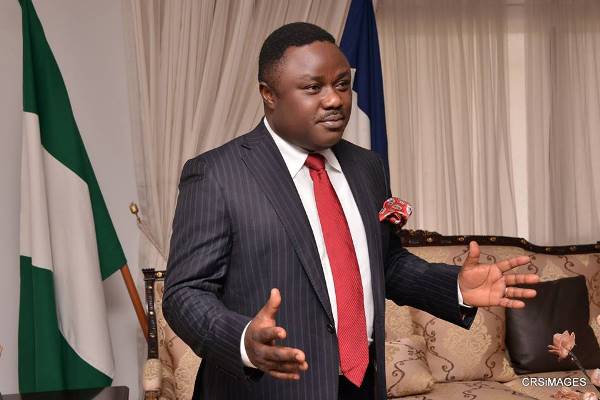 The Cross River Government Garment Factory in partnership with Blue Ocean of India, has unveiled a new range of wears which include T-shirts, boxers, polo, shirts and trousers.
Gov. Ben Ayade, who spoke while inspecting the products at the Garment Factory on Sunday in Calabar, said he was proud of the quality of wears from the factory.
Ayade disclosed that the wears would be launched during the 2018 Calabar Carnival.
According to Ayade, the factory was established in line with its vision to produce clothing that can compete with the best designs in the world.
The governor said that the wears from the factory would go by the name, "Callyphina".
Ayade further said it was the dream of his administration that the factory would dominate the T-shirt market in the country.
Displaying the products to newsmen, the governor remarked: "If you look at the finishing and the detailed lining, you will see precision and expertise at work.
"And if you look at the hemming and the final knitting, it just could be a Versace or Gucci or Dolce and Gabbana.
"It is exactly the quality we aim to achieve and our hope is to exceed this," he said.
Ayade said that the quality of finishing stood at 70 per cent, but assured of more work to be done to get the factory to produce quality for export.
"By the time Blue Ocean is ready and we are ready for the export, our quality and brand will be among the best in the entire world," he said.
The Managing Consultant, Blue Ocean of India, Mr Atul Kakkar, explained that the job specification handled in his two weeks of stay in Calabar was in line with the governor's vision to create a world class garment factory.
Kakkar disclosed that "the samples you are seeing are made by our people here in Calabar. So, I am proud to say that nothing was done by the Indian team, we were just giving directions".
"Our people are totally capable and I think they can compete in the fashion industry," he assured.
On when the products would hit the market, the consultant disclosed that the wears are to be produced in commercial quantity, especially as this year's biggest street party, Carnival Calabar approaches.
"We have started approaching government departments, private sectors and corporate bodies and they have signified interest to give us their orders.
"I assure you that this factory has the capacity and capability to become a world class in a year's time," he said.

Load more