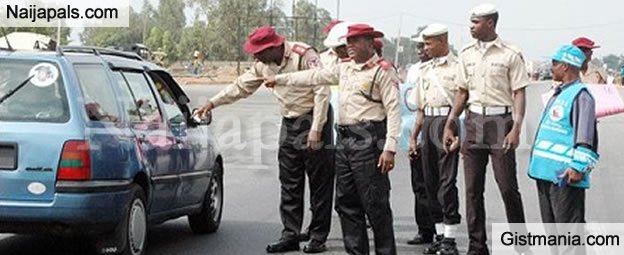 The Federal Road Safety Corps (FRSC) says drivers' compliance with the policy of Speed Limiting Device is "impressive".
FRSC's spokesperson, Mr Bisi Kazeem, who made this known in an interview with the News Agency of Nigeria (NAN) in Abuja on Sunday, said so far compliance was impressive.
He said, however, there was need for improvement by commercial vehicle owners.
"Nevertheless, it's imperative to say that enforcement on this policy commenced only for commercial vehicles for now.''
Commenting on the misconception on ember months, Kazeem said the myth surrounding ember months had for years made Nigerians to believe that the months were related to witchcraft.
"But I must tell you that ember months are the same as other months, only that the volume of traffic in these months are high.
"And everyone knows the increase in vehicular movement occurs as a result of the yuletide and the end of the year celebrations as the season defines the period for family reunion, festivities of all sorts, cultural meetings, solidarity visits and so on.
He advised that instead of attributing the season to witchcraft, motorists should abide by all traffic laws, maintain the legal speed limit and obey traffic lights.
My advice to drivers is that they should realise that ember months are not mysterious months, there are no spirit lurking around to suck blood as it is believed in some quarters.
"They should ensure that their vehicles are always in good working condition, avoid excessive speed, be lane disciplined, drive as if our family is in the next car.
"Always put on your seatbelt and obey law enforcement agents. They should realise that only the living celebrates.
"When this is done, crashes and their attendant damages will be reduced if not completely avoided," he said.

Load more