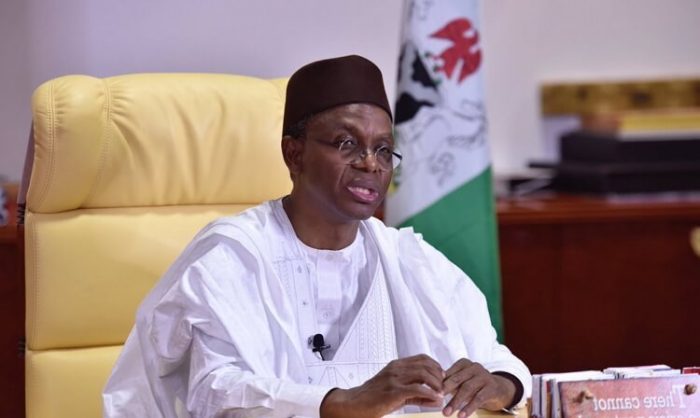 The Kaduna State Gov., Malam Nasir El-Rufai, has approved the elevation of HRH Dr Danjuma Barde, the Esu Chikun (previously known as Sa Gbagyi), to the position of a first-class chief.
Mr Samuel Aruwan, Senior Special Assistant to the Governor on Media and Publicity, announced this in a statement on Monday in Kaduna.
Congratulating the traditional ruler on his elevation, Gov. El-Rufai said that "HRH Dr Barde deserves this exceptional recognition for his role in promoting peace in the state''.
He said the decision to upgrade the Chikun Chiefdom to first-class status followed a recommendation to that effect by the Ministry of Local Government Affairs.
The ministry, in a proposal signed by the commissioner, Prof. Kabir Mato, noted that Dr Barde's contribution to peace and his active role as a bridge-builder among the ethnic groups in the chiefdom, a fact the government recently acknowledged in a letter of commendation to the traditional ruler.
Prof. Mato also drew attention to the fact that much of Dr Barde's chiefdom is within the Kaduna metropolis.
The proposal noted that the traditional ruler has been able to promote integration among the diverse population of the chiefdom, which covers the entire Chikun local government area of the state.
The ministry, therefore, recommended that he be elevated, to recognise his efforts, and to encourage people who make peace and harmony a priority.
Dr Barde was appointed Sa Gbagyi on Dec. 29, 2000 and installed on Jan. 18, 2001, as a third-class chief.
He was upgraded to a second-class chief in 2007.
The name of the chiefdom was recently changed from Gbagyi to Chikun chiefdom, to reflect government policy that anchors the authority of traditional leaders on territory, not tribe.
This is to ensure that the traditional rulers command the allegiance of every group within their territories, rather than just the people with whom the ruler shares a common ethnicity.
Dr. Barde holds a degree in Education and has worked as a teacher and chief education officer.
He was also a former member of the Kaduna State House of Assembly.
Load more