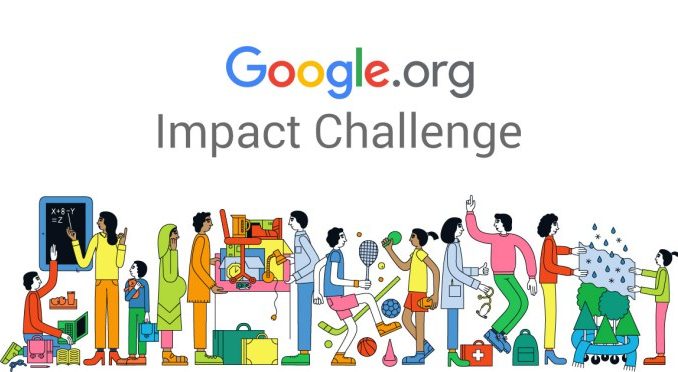 The Google Impact Challenge Nigeria, a competition to find the most innovative, not-for-profit Nigerian organization using technology to solve societal problems, has opened for public voting, an official said on Monday.
The Country Director, Google Nigeria, Mrs Juliet Ehimuan-Chiazor, said in a statement in Lagos that the competition would bring people's attention to the good work being done by the numerous innovative non-profit organisations operating in Nigeria.
"The Google Impact Challenge opens Google's arms to Nigerian social innovators working to solve challenging social issues and asks for their bold ideas to grow economic opportunity in the country and beyond.
"It brings Google.org funding and the best of Google's people and products to help turn these entrepreneurs' ideas into reality.
"This challenge illustrates how technology, combined with local know-how and a firm resolve, can help to address the challenges so many Nigerians face daily," Ehimuan-Chiazor said.
She said that the competition, which was inaugurated in May, would have a massive positive impact on the African non-profit sector through the attention it was bringing to the market.
"Innovation is happening all around us. Now is the time to reward those who work tirelessly to improve the lives of all Africans," she said.
The country director said that the initiative, which attracted over 3,000 submissions from Nigeria, was now in its final stages, adding that 12 Nigerian non-profit organisations would be receiving a $125,000 grant.
She said that they would also receive support and training from Google to implement their ideas.
The Google country director said that four people's choice and judge-selected winners would double their award and win $250,000.
She urged the public to log into https://impactchallenge.withgoogle.com/nigeria2018, to find out more and support the not-for-profit organisations they feel was making the biggest impact in Nigeria.
Ehimuan-Chiazor said that the public could be voting for their choice on the website, adding that voting would close on Nov. 25.
She said that BudgiT Foundation, Bunmi Adedayo Foundation, HelpMum, Junior Achievement Nigeria, LearnFactory Nigeria, Project Enable Africa, Rural Development and Reformation Foundation, had been shortlisted as finalists.
Other finalists, Ehimuan-Chiazor said, are Seed Tracker, Solar Sister Nigeria, The Cece Yara Foundation, The Roothub Tech 101 and Vetsark.

Load more