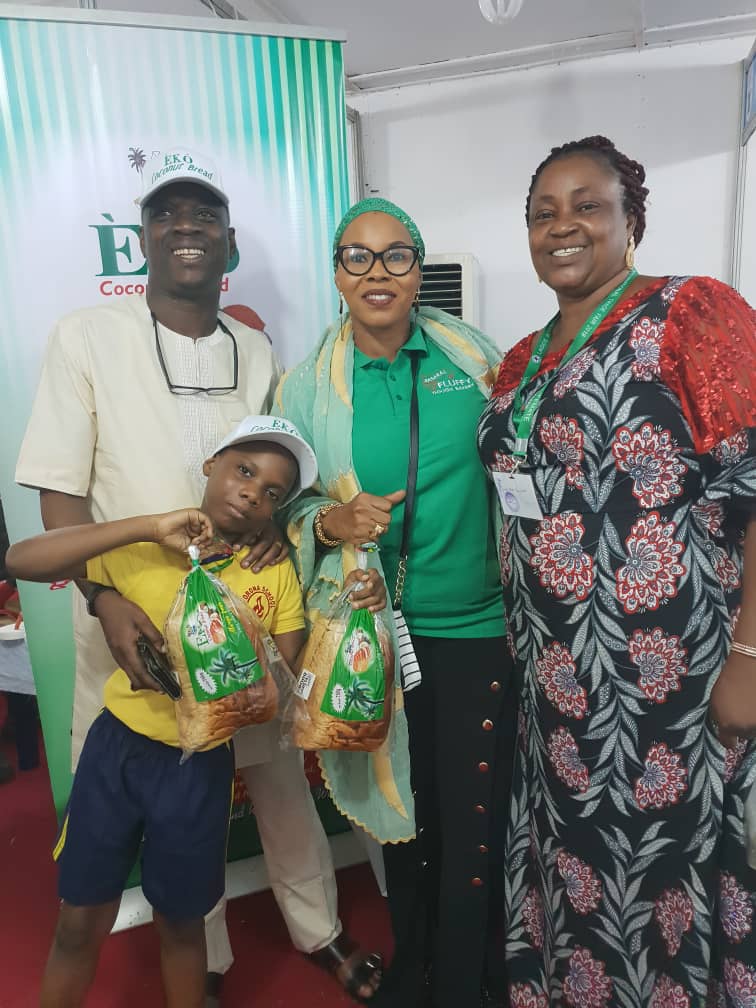 Some visitors were seen flooding the stand of the Eko Coconut Bread in order to have a taste of the product at the ongoing Lagos International Trade fair on Monday.
The Eko Coconut Bread which is encased in a 750-gram green bread wrapper bearing the Lagos State logo seems to be getting the acceptance it deserves.
Mrs Owolabi Amodu, Managing Director of Floffy Dough Bakery, told NAN that the acceptance and volume of sales had been very impressive.
Floffy Dough Bakery is one of the 10 bakeries in partnership with the Lagos State Government in the production of the Eko Coconut Bread.
Amodu, however, assured consumers that the product's safety and wholesomeness would not be compromised because of the calibre of the parties involved in the production.
"It is a Lagos State Government, State Ministry of Agriculture and the Lagos State Coconut Development Authority (LASCODA) initiative, which means that it is totally safe for consumption.
"We are here today again because the sales so far have been wonderful. People tend to enjoy and like the product.
"It has a NAFDAC Registration number which makes it more interesting and it can move across the country.
"We know that when a product does not have a NAFDAC number, no matter how good the product is, people will be afraid to consume such product," she said.
According to Amodu, the 750 gram sells for N300 at the fair but will go back to its normal price of N350 after the fair.
She, however, thanked the Lagos state government for the initiative.
"It is a brilliant initiative from the state government and I want to use this medium to thank them. I was shocked at the responses we have recorded so far.
"If it is not moving, I do not think we will keep coming because it is very tiring to take fresh bread every day to the trade fair, but it has been worth it, so far, and the investment of the state government is not a waste,'' she said.
Amodu said that: "We are looking for marketers, distributors and retailers because we cannot be everywhere''.
A visitor at the stand who introduced himself as Mr Ogunbiyi, a school principal, expressed his desire to become a distributor of the product, stating that it was a healthy product that should be part of the daily meal of Nigerians.

Load more