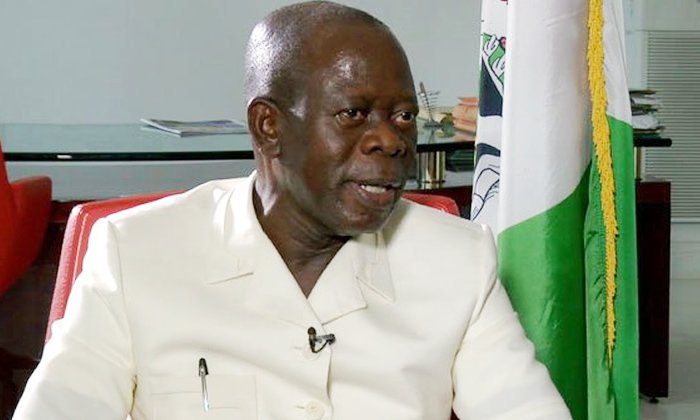 Adejoke Adeleye, Abeokuta
Twenty-six aggrieved House of Assembly candidates picked by Governor of Ogun State, Senator Ibikunle Amosun to run under the platform of the All Progressives Congress (APC), have demanded for Justice from the National Chairman of the party, Adams Oshiomhole, to respect the outcome of the legislative primaries and submit their names to the Independent National Electoral Commission (INEC).
The candidates, who noted that they were respectively announced as winners by Col. Ali Chiroma (rtd.) led National Working Committee (NWC) of the party's electoral panel during October 7 primary exercise, said the party refused to issue them INEC Form (CF001) to beat the INEC deadline of submission of their particulars on Friday, November 2.
The aggrieved who gathered themselves at the NUJ Press Center, Abeokuta and led by Hon. Segun Idowu from Remo North State Constituency, said they were alarmed when Oshiomhole announced on a national television network on Friday that the party had submitted names of candidates to INEC and their names were not included in the list submitted to the commission.
Idowu explained further that the candidates intensified enquiries at the State Secretariat of the party, only to learn from the state party Chairman, Derin Adebiyi, on Saturday, November 3, that the National Director of Organization of APC was requesting names of the candidates, 24 hours after the expiration of the deadline.
The candidates however appealed to Nigerians to impress it upon Oshiomhole to respect the mandates that was freely given to them by APC members in the state.
Idowu, therefore, vowed that they would not defect from the party, but remain to fight for justice and reclaim their mandate.
"The primary elections took place in all the 236 wards of Ogun State. The peaceful and transparent elections were televised live on national television platforms of the Nigeria Television Authority, and Channels Television. At the completion of the exercise, the results of the elections were accordingly announced by the chairman.
"The 26 of us here present were announced as winners in our respective state constituencies by Col. Chiroma-led election committee. We are therefore alarmed when the national chairman of the party announced on the national television network on Friday, November 2, that the party had submitted names of candidates to INEC.
"We are therefore appealing to Nigerians and all men and women of goodwill, to impress it upon the APC national chairman, to respect the mandates freely given to us by members of the APC in Ogun State". Idowu stated.

Load more