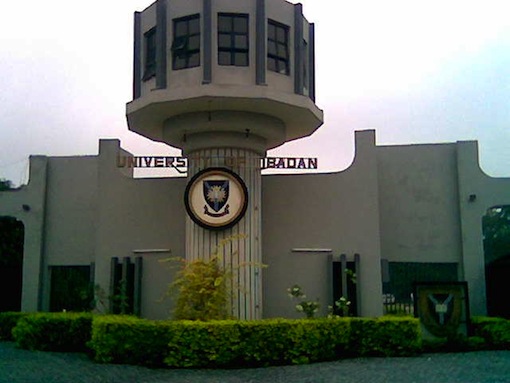 Gbenro Adesina/Ibadan
Academic activities have been grounded at the University of Ibadan following strike embarked upon by members of the Academic Staff Union of Universities (ASUU).
Majority of the academic staff of the institution commenced strike on Monday as they did not turn up for lecture or engage in any academic activities while the non-academic staff agreed to join the nationwide strike tomorrow.
Earlier, ASUU had called out its members to embark on an indefinite strike from Monday November 5, 2018 citing government's insensitivity to the plight of members of the union and also for the poor funding of the universities.
As a result of the development, there was a beehive of activities as students and other members of the public who wanted to obtain one thing or the other rushed around the institution for what they could get before the strike commenced in earnest.
At the Post Graduate College of the institution, thousands of graduating students bombarded the examination office to collect their notification of results, which is needed for various academic and job opportunities.
One of the students said, "I need to collect the notification so that I could use it to process admission for my PhD programme. The point is that I don't know when the strike will be called off and that is why I am here today trying my best to ensure that I collect the document".
A staff who spoke with our correspondent said, "We are being overworked today. The students are just trooping in to collect their notification. The reason for this is that we non-academic staff will also join the on-going strike tomorrow and these students want to ensure that they collect notification to move on. It is sad that the government has failed to do what they should do, which is resulting into this ugly situation"
However, the leadership of ASUU on Monday officially notified the Vice Chancellor of the Premier University, Professor Idowu Olayinka of the resumption of academic strike nationwide.
According to a letter written and signed by the union's chairman, Dr Deji Omole and sent to the Vice Chancellor, during the strike, lecturers would not participate in teaching, supervision, statutory and adhoc meetings.
Omole stated that the strike was sequel to the disappointment expressed by the National Executive Council (NEC) Meeting of the Union that no progress had been made on the implementation of the 2009 ASUU/FG agreements, MOUs/MOA and the truncation of the renegotiation of agreements.
He said, "The NEC of ASUU discussed extensively the issue of implementation of 2009 ASUU/FGN agreements, MOU and MOA and the truncation of the renegotiation of our agreements. NEC expressed disappointment that there was no progress made on the issues since last NEC and therefore resolved to resume the suspended strike action with immediate effect. I therefore write to inform that during the strike period, our members will not participate in teaching, supervision, statutory and adhoc meetings".

Load more