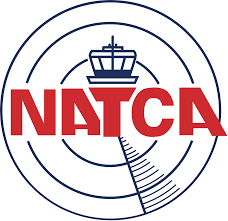 Mr Victor Eyaru, the President of Nigerian Air Traffic Controllers Association (NATCA), on Monday said that the association would not join the proposed nationwide strike because of its ongoing international conference.
He disclosed this in an interview with newsmen at the sideline of the 29th IFATCA Africa and Middle East Regional Meeting in Abuja.
Eyaru said that its members would not be joining the proposed strike because of the delegations from other countries participating in the conference.
"We are not going to be part of the strike but we have discussed with our mother body and they are working out a way for us.
He said the decision was taken in order not to disturb the conference, especially its international guests to be able to have access to travel back to their destination.
He said that for airlines to develop in the country, new infrastructure needed to be provided to enhance airlines operation.
According to him, most of the domestic airlines cannot operate at night because the basic facilities needed for that operation were not adequate.
"Most of our domestic airlines cannot fly in the night because they don't have night equipment such as runway light, approach light to enable airlines to function in the night.
"Even the radar system needs spare parts that can help them upgrade into a new one. "
Eyaru said that the workshop would help intensify the efforts in achieving unbroken air safety within the region and beyond.
He, however, said that for the sector to have a seamless friendly sky, collaborative efforts across the borders were needed to ensure seamless safe and efficient air navigation.

Load more