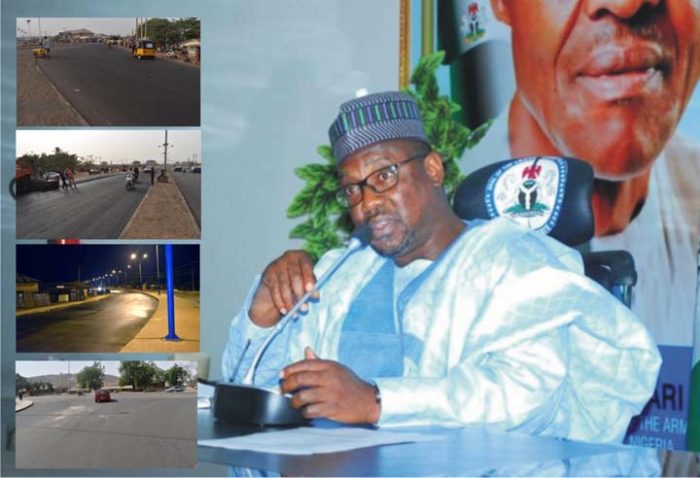 Gov. Abubakar Bello of Niger on Tuesday presented N159.52 billion budget for the 2019 fiscal year to the State House of Assembly.
The budget, which is 5.43 per cent higher than the 2018 budget, was christened, "The Budget of Sustenance and Continuity."
A breakdown of the budget showed N96.20 billion (60.31 per cent) was allocated for capital expenditure, while N63.324 billion (39.69 per cent) was provided for recurrent expenditure.
The administration sector was allocated N8.755 billion; economic sector, N56.032 billion; social sector, N29.876 billion; and law and justice, N1.540 billion, all from the capital expenditure.
Bello noted that the 2019 estimate would focus mainly on completion of ongoing projects that has direct bearing on lives of the citizens.
"The 2019 budget is hereby christened, 'Budget of Sustenance and Continuity' with priority attention on completing ongoing projects.
"Particularly, projects in the areas of infrastructure, education, water resources, agriculture and social development to stimulate economic growth through investment inflows," he added.
According to him, the budget would be funded with revenues from statutory allocation, capital receipts, Value added tax, Paris Club Refunds, Refund from pension fund administrators, dividends from North-South Power and Refund from National Electricity Liability Company.
In his remarks, the Speaker of the House, Alhaji Ahmed Marafa, lauded the achievements of the Bello-led administration in the last three years across all sectors.
Marafa said the legislative arm would ensure the passage of the bill in record time to enable the state government consolidate on its achievements.
He maintained that the assembly would partner the executive to ensure revenue leakages are blocked to boost the state's Internally Generated Revenue.

Load more