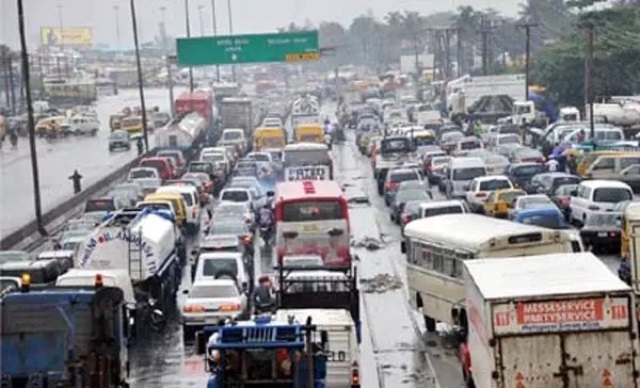 The South-West Governors' Forum says the incessant gridlock on Apapa Expressway in Lagos State is posing a serious threat to the economy of the region and Nigeria as a whole.
The governors, in a communique at the end of its quarterly meeting on Monday in Osogbo, urged Federal Government to urgently find a lasting solution to the problem.
It said the region expressed great concern about the situation and that FG should intervene by creating alternative routes as permanent solution to the gridlock.
The communique said the goods from the ports which usually took few days to get to the hinterland, now took months due to the gridlock.
The forum also urged Federal Government to collaborate with Lagos Government in reviving alternative routes linking Tin Can Island through Tomoro Island via Ibafo in Ogun.
The communique also said that the Nigeria Railway Corporation (NRC) should be engaged as an alternative means to alleviate the gridlock situation.
According to the communique, Federal Government should enhance the capacity of NRC to use rail facility to evacuate goods from the port to alternative terminals from the Apapa area, thereby supporting the road decongestion process.
It also urged the Development Agenda for Western Nigeria (DAWN) Commission to engage the necessary institutions and development partners in accessing soil features of the region as an imperative to boosting agricultural potentials of western Nigeria.
Gov. Akinwumi Ambode of Lagos State was represented by his Deputy, Mrs Sadiat Adegbule, While his Oyo counterpart, Gov. Abiola Ajimobi was also represented by his Deputy, Mr Moses Adeyemo, at the meeting.
Gov. Kayode Fayemi of Ekiti was represented by the Secretary to the State Government, Mr Biodun Oyebanji while Gov. Rotimi Akeredolu of Ondo and his Ogun counterpart, Ibikunle Amosun, were absent and not represented at the meeting.

Load more