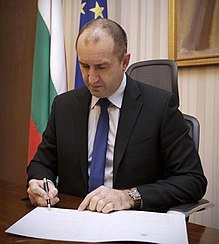 The Bulgarian Authorities have neutralised a printing house for counterfeit banknotes and arrested three suspects, the Interior Ministry said in a press release on Monday.
During the operation, the authorities have found and seized fake 100-U.S. dollar banknotes in varying degrees of completion, totaling about 1.35 million dollars, the ministry said.
"The inks used for their production imitate magnetic ink, and this makes the fakes extremely difficult to be recognised,'' the ministry said.
Another high-tech printing house for counterfeit 500-euro, 100-euro and 50-U.S. dollar banknotes was also busted in the Balkan country in October.
The fake banknotes worth nearly 14.5 million dollars were of extremely high quality and had all the elements of protection like real banknotes, such as a watermark, the authorities said.

Load more