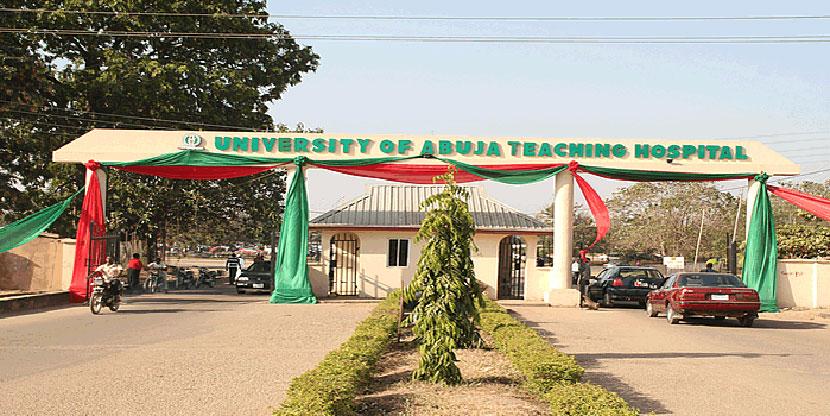 Mr Ferdinand Ozugwe, the father of separated conjoined twins, has commended the University of Abuja Teaching Hospital (UATH), Gwagwalada, FCT, for the successful surgery on his children.
Ozugwe, an applicant from Delta State, made the commendation in Gwagwalada on Tuesday.
A team of Nigerian doctors had on Oct. 30, successfully carried out a surgical operation by separating a set of conjoined twins after four months of delivery at the UATH.
The medical team, led by Dr Nuhu Kwajafa of the Global Peace Initiatives, confirmed the success of the operation that took them several hours.
The Chief Medical Director (CMD) of UATH, Dr Bisallah Ekele, had on Friday said the babies are stable and in good condition.
According to him, the surgery was carried out by two teams of paediatric surgeons, a team of plastic surgeons, two teams of anaesthetics and specialist nurses.
Commending the team and hospital, Ozugwe said: "My wife gave birth to twins at the St. Mary Catholic Hospital and we discovered that they were conjoined from the heart to the stomach.
"We were referred to the University Teaching Hospital on June 11 and the hospital nurtured them through x-rays and series of tests until they were successfully separated.
"I wish to express my profound gratitude and appreciation to the Teaching Hospital for carrying out a successful surgery on my conjoined twins," he told NAN.
However, he called on the government and well-meaning Nigerians to provide him and his wife a job to enable them to bring up the twins.
According to him, they are both Bsc holders in Estate Management and have been without jobs for several years.

Load more