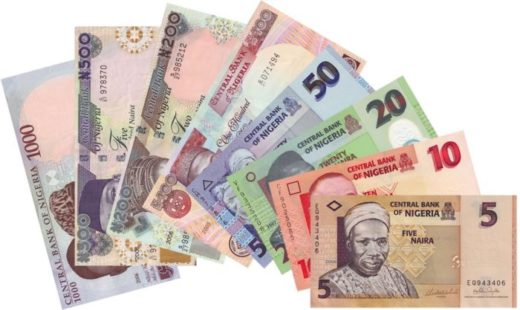 The Naira on Monday gained 10 kobo to exchange at N363.64 to the dollar at the investors' window, stronger than N363.74 posted on Friday.
Market turnover at the investors' window stood at 231.24 million dollars, higher than 226.35 million dollars achieved on Friday.
The naira was sold at N360.5 to the dollar at the parallel market, while the Pound Sterling and the Euro exchanged at N480 and N417.
Trading at the Bureau De Change (BDC) window saw the naira close at N360 to the dollar, while the Pound Sterling and the Euro exchanged at N480 and N417.
Meanwhile, Alhaji Aminu Gwadabe, President, Association of Bureau De Change Operators of Nigeria (ABCON), said in spite of the depletion of the external reserves, the commitment of the CBN to maintain exchange rate stability was not in doubt.
"Our reserves still cover more than three years of our imports.
"We are in good position and besides with the strained relationship between Iran and USA, we are likely going to witness soaring oil prices.
"The diversification and ban on 41 items is still helping the reserve," Gwadabe said.
The ABCON chief expressed optimism that the remaining four months period to election could not significantly distort the sustained exchange rate stability .
He said that the CBN was determined to deal appropriately with any act of misbehaviour and wrong doing in the market.
"The CBN is adopting both supervision and market intelligence to effectively regulate the market," Gwadabe added.

Load more