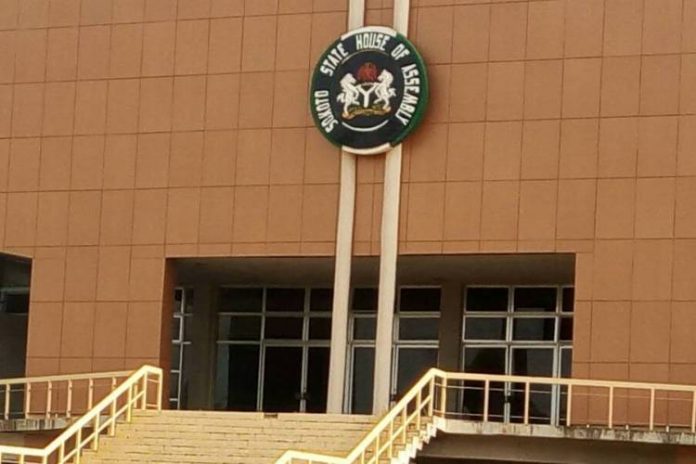 The Sokoto State House of Assembly on Tuesday received letters of nomination of Principal officers from both Peoples Democratic Party (PDP) and All Progressives Congress (APC), following the defection of 19 members from the APC.
On Aug. 1, 18 members of the assembly defected to PDP and another member joined them on Oct. 17.
Presenting the letters during plenary, Speaker Salihu Maidaji said: "I have received letters of replacement and nomination of the Assembly principal officers from both PDP and All Progressive Congress (APC) in the state.
"The PDP hereby forward the names of Habibu Modachi (PDP Isa) and Atiku Liman (PDP Silame) to replace former Majority Whip and deputy Majority Whip respectively.
"The APC forwarded the names of Kabiru Kware (APC- Kware) and Aminu Bodai (APC- Dange-Shuni) to be nominated as Minority leader and deputy Minority leader, respectively.
Other nominations by the APC were Abdullahi Sidi (APC- Gwadabawa) and Murtala Maigona (APC- Wamakko) as Minority Whip and deputy Minority Whip respectively," he said.
The Sokoto state House of Assembly has 30 members comprising 19 from PDP and 11 from APC.

Load more