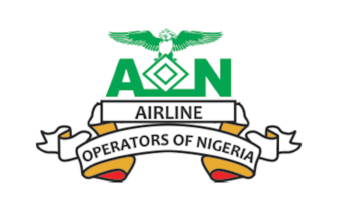 Airlines and other aviation services providers expressed relief over the suspension of the nationwide strike planned by organised labour on Tuesday.
The trade unions late on Monday called off their plan to go on strike to demand the implementation of a contentious new national minimum wage.
Airlines and other businesses in the aviation sector were already bracing for huge financial losses before the strike was called off.
Some airlines had started re-routing and re-scheduling their intending passengers because of anticipated disruption of flight operations by the aviation unions.
The Media and Communications Manager of Dana Air, Mr Kingsley Ezenwa, said that the airline had been communicating with its customers on the strike, expressing relief that the strike had been suspended.
"We are very happy about the suspension because it would have caused a lot of damages to our operations.
"We have had our own share of losses as a result of the earlier action by aviation unions. The strike if embarked on would have caused huge losses to airline operators because we are just coming out of one strike.
"We commend the government and the labour unions for reaching an agreement to call of the strike in the interest of Nigerians and the economy.
"Airlines and other businesses are happy with this development," Ezenwa said.
However, an industry stakeholder, who requested not to be named, told NAN that frequent disruption of flight operations during strikes by aviation unions was not good for the country.
"While it is commendable that the strike has been suspended, the damages to airline operations has already been done.
"Many passengers came in the last few days to reschedule their flights. Some even demanded for an outright refund of their payments and cancelled their flights because of the strike.
"What this means is that most of the early morning flights were not up to the usual capacity and the airlines are still losing revenues which are critical to their survival."
On Nov. 3, aviation sector unions, including the Air Transport Services Senior Staff Association of Nigeria and the National Union of Air Transport Employees, issued a notice of strike to join the mainstream labour unions in the planned strike.
Public sector workers in Nigeria have been at odds with the Federal Government in recent months over a long overdue wage review.
The workers are clamouring for "a living wage'' for workers in a nation where political office holders enjoy some of the highest wages in the world.

Load more