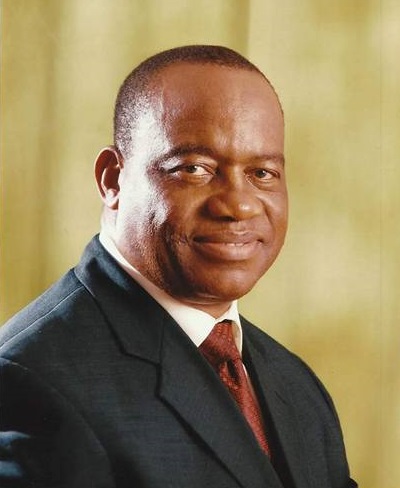 The Tor Tiv, Prof. James Ayatse, has sued for peace and strong unity among the Tiv people to enable them surmounts the multifarious challenges confronting Tiv nation.
The monarch made this call in a statement signed by his Media Assistant, Mr Freddie Adamgbe on Tuesday in Makurdi.
He said that the only way the Tiv nation could step out of its multifarious challenges was for the people to be united and forge a common front as well as speak in one accord irrespective of religious and political differences.
"To step out of these predicaments bedevilling the Tiv nation, there must be unity of purpose between and amongst Tiv sons and daughters both at home and in the Diaspora.
The Tor Tiv commended the Annual Day celebration held on Saturday in Gboko Local Government Area (LGA) of the state.
"It is only through unity and love that peace and development in all spheres of human endeavours could be realised in Tiv land," he said.
He commended the traditional institution and the entire people of the state for standing with Gov. Samuel Ortom in resisting the planned forceful seizure as well as the occupation of the Benue valley by Fulani herdsmen.
The Paramount ruler of the Tiv nation lauded the humanitarian gestures extended to the Internally Displaced Persons (IDPs) by the Church, Tiv people in Diaspora, international organisations, public-spirited individuals and other donor agencies.
He appealed that such gestures should be sustained to cushion the effect of the Fulani herdsmen invasion.
Ayatse requested for diversification and industrialisation of Tiv land rather than the present scenario where hotel business was the priority of the high and mighty in the society.
He restated his call for strict observance of the reviewed bride price, burial rites, indiscriminate sale of ancestral lands to strangers, inheritance rights of Windows.
The traditional ruler expressed his desire to revive positive cultural values that had been replaced with inimical borrowed ones from the West.
The Tor Tiv cautioned politicians against deliberate policy to demean and impoverish the youths by using them as political thugs during electioneering.
He, however, admonished the youths to be prepared for leadership positions, cautioning them against the indiscriminate resort to hard drugs and other criminal tendencies which could destroy their destinies.

Load more