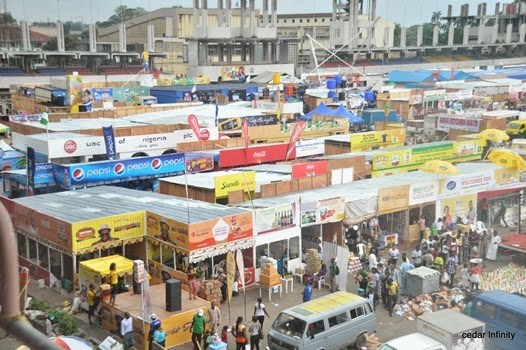 Some exhibitors at the ongoing Lagos International Trade Fair, on Tuesday, lauded the Lagos State Chamber of Commerce and Industry on adequate electricity supply.
The exhibitors gave the commendations while speaking at the fair.
They said that LCCI had improved immensely in power supply compared with the previous years when they had to spend hugely to run generators.
According to them, this development minimised their expenses in the course of the fair.
The Lagos International Trade Fair, the 32nd edition, began on Nov. 2 and is billed to end on Nov. 11.
An exhibitor, Mrs Abimbola Obidiran of the African Arts Gallery said the availability of light had projected her artworks in a brighter state before the visitors.
She said that light was very important for the sales of her artworks, hence this had endeared more visitors to her stand.
"I will score LCCI 90 per cent this year for improved electricity supply which has a positive impact on my business this year.
"I appreciate the organisation for this and wish it can continue like this," she said.
Also, Mr Justice Mahama, a Ghanaian exhibitor and wine marketer said that there was ventilation in the Ghana hall such that it had a positive impact on his stocks.
"Our hall was very hot last year, quite unbearable for me but this year, the air condition gadgets are available and they are working perfectly.
"As you can see, my wines are in the appropriate condition, electricity is very important and I thank LCCI for this," he said.
Similarly, Mrs Omotunde Dada with Qasa New Generation Qlink Products said that adequate power supply had made it convenient to put most of her products to test for customers.
"Am truly impressed with electricity this year because I don't have to spend much on diesel to power my generator.
"I can test any of my stocks before my customers without going from one stand to the other or overwork my generator," she said.
Mr Richard Ibe of "Power Value", a sole distributor of generating sets also appreciated the LCCI for improved power supply, urging them to continue the good work.
"LCCI has made us have value for our money this year in terms of electricity supply, this is highly commendable.
"I know we paid for this facility but we also paid in the previous years and it was not as good this," he said.

Load more