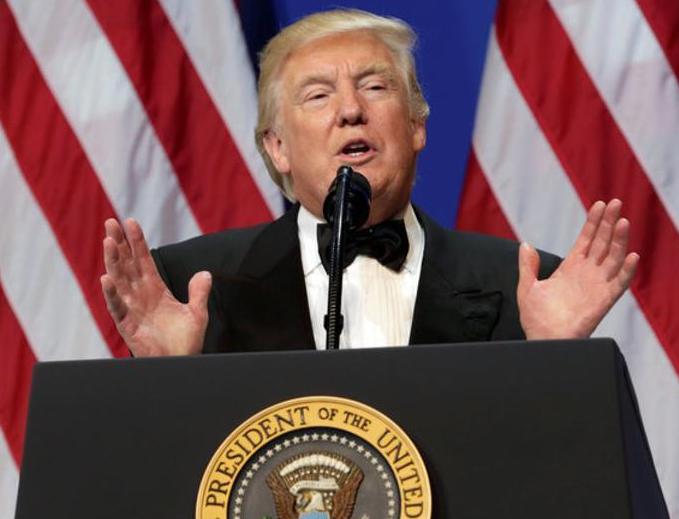 As Americans go to the polls in a decisive midterm election on Tuesday, President Donald Trump has warned against what he termed "illegal voting" saying it attracts "maximum criminal penalty".
"Law Enforcement has been strongly notified to watch closely for any ILLEGAL VOTING which may take place in Tuesday's Election (or Early Voting).
"Anyone caught will be subject to the Maximum Criminal Penalties allowed by law. Thank you!" Trump warned in a tweet.
Trump and his predecessor, former president Barack Obama, have clashed while making last-minute push at rallies before the election day on Tuesday.
All the 435 House of Representatives seats representing the 50 States are up for grabs.
Also, 35 of the 100 Senate seats are being contested, while governorship elections will be held in 36 states and three territories.
There are also 6,066 State legislative seats across 46 states in the midterm election that analysts say would be a referendum for the Trump's presidency.
Republicans currently control a 51-49 simple majority in the Senate and a majority of 235-193 in the 115th Congress, while seven seats are vacant.
While Republicans are projected to retain the majority hold on the Senate, Democrats are projected to regain majority of the House, currently controlled by Republicans.
The odds and the polls have continued to favour the opposition Democratic party against Republicans, as the president's party traditionally loses seats in an off-year election.
However, Trump hopes to change the age-long tradition, as he has spent the closing days of the election campaigning as if he was running himself, railing against the Democrats and trying to ensure that Republicans keep control of Congress.
Trump, among his series of tweets said: "Republicans have created the best economy in the HISTORY of our Country – and the hottest jobs market on planet earth.
"The Democrat Agenda is a Socialist Nightmare. The Republican Agenda is the AMERICAN DREAM! Vote. GOP".
He added: "You have been loyal and faithful to your Country, and now you have a President that is loyal and faithful to you. Get out tomorrow, and VOTE. GOP!"
In the U.S., a Senate term is six years, and senators may choose to run for re-election every six years unless they are appointed or elected in a special election to serve the remainder of a term.
However, House of Representatives elections are held every two years on the first Tuesday after November 1, in even years.

Load more