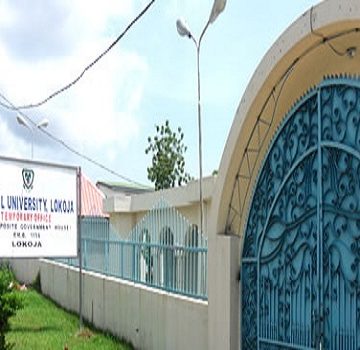 Staff of the Federal University Lokoja (FUL), on Monday staged a peaceful protest against the management of the institution over alleged persistent withholding of their salaries and duty allowances since 2017.
The protest coincided with the commencement of the Academic staff Union of Universities (ASUU)'s indefinite strike.
The protest halted academic and non-academic activities on the campus while the students remained calm.
Mr Uche Onyedi, chairman, Senior Staff Association of the institution, while addressing newsmen, said the Union could not understand why the management had continued to delay payment of monthly salaries to staff.
According to him, the payment of salaries has been delayed since 2017, in spite of timely releases of allocations.
Onyedi accused the Vice-Chancellor of the University, Prof. Angela Freeman-Miri, of being selfish for paying herself and feeling unconcerned about the plight of other staff.
He expressed concern that salaries were often delayed for between one and two weeks after receipt of allocations to that effect, adding that such had been the case since 2017 when she assumed duty.
On insinuations that the V-C was hiding away from the protesters and not ready to address them, the workers attempted to break into the her office but were dissuaded by the union leadership.
However, in a swift reaction, Freeman-Miri, who spoke through the Deputy V-C, Prof. Osagbemi Makanjuola, denied the allegation of deliberately withholding salaries and allowances.
She attributed the delay to technical hitches arising from the payment technology of the Integrated Payment Platform (IPP).
She explained that both the school bursar and the V-C were in Abuja to sort out the issues.
"You know Nigeria is just getting used to the new computer technology age, and we are working round the clock to resolve the issues,'' she said.
"She, however, promised to ensure that all issues relating to salary payment in the institution were resolved within the shortest possible time.

Load more