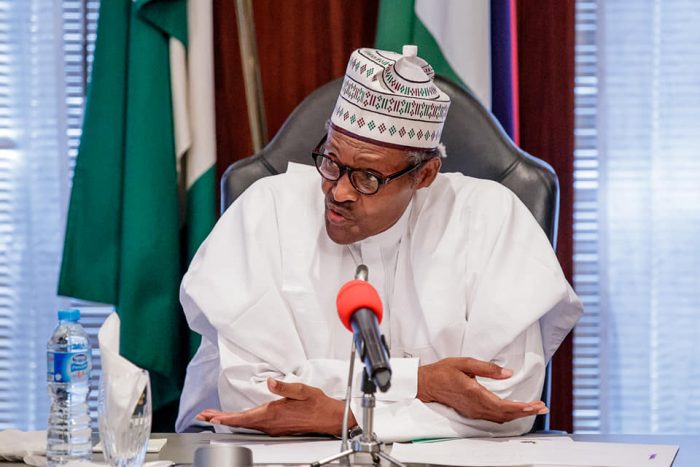 ECOWAS says it is fully committed to ensuring hitch-free legislative elections in Guinea-Bissau in December.
President Muhammadu Buhari, who is the Chairman, Authority of Heads of State and Government of ECOWAS, gave the assurance through a special delegation to the country.
The delegation was led by Foreign Affairs Minister Geoffrey Onyeama and President of ECOWAS Commission, Jean-Claude Brou.
The Onyeama-led delegation told the News Agency of Nigeria (NAN) in Abuja on Wednesday that ECOWAS would ensure that the rights of the country's electorate were protected.
The delegation was in Guinea Bissau ahead of the legislative elections earlier slated for Nov. 18 but later re-scheduled to December due to technical reasons.
"This is the promise we have, that ECOWAS will ensure that the right thing is done; but the people on their part also should be part of the process."
The minister urged the people of the country not to lose confidence in the process or be manipulated by anybody into believing that ECOWAS is not as committed to the process.
"We are fully committed; President Muhammadu Buhari, who is the Chairman of the ECOWAS Authority of Head of States and Governments, is absolutely determined.
"He is determined that the agreement in Lome earlier this year about the election taking place this year (the legislative election), is fully maintained.
"We are happy that we are all on the same page with the government; so the people of Guinea Bissau should not despair.
"They should know and be reassured that we are all doing everything that is necessary to ensure that this process is seen through and the people express their political power through the ballot box.''
He said that the country's President, Jose Mario Vaz and Prime Minister Aristides Gomes, had assured the delegation that the electoral process would be all inclusive.
"President Mario Vaz told us about the meeting he had with political parties for almost 10 hours or thereabout; time is of essence; the prime minister has given guarantee that it will be all-inclusive
"And we believe that they all meant well for the country," Onyeama said.
Guinea-Bissau has been in the throes of a power struggle since August 2015, following the removal of Prime Minister Domingos Pereira by the country's President Jose Vaz.
Vaz replaced Pereira with 44-yearold Umaro Embalo on Nov. 18, 2016.
Embalo served for one year and 73 days and was replaced by Artur Silva on Jan. 30, 2018, who served for 76 days before being replaced by Aristides Gomes on April 16, 2018.
ECOWAS leaders at their just concluded 50th Ordinary Session of the Authority of Heads of State and Government held in Abuja, took note of the political misunderstanding in the country.

Load more