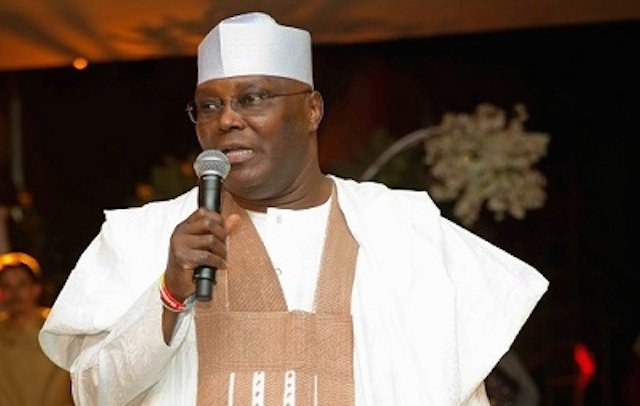 The Peoples Democratic Party (PDP) Presidential candidate, Alhaji Atiku Abubakar, has commended the Federal Government for agreeing to pay N30,000 minimum wage negotiated with labour leaders in the country.
Abubakar made the commendation in a statement his Presidential Campaign Organisation on Tuesday in Abuja.
He described Nigerian workers as the "goose that lays the golden egg" and was worthy of the best pay that Nigeria could afford.
Abubakar recalled that he had last week stated his commitment to a living wage as one of the pillars of his soon-to-be-launched policy document on making workers' welfare a priority.
He commended the patriotism displayed by the leadership of the Nigerian Labour Congress, Trade Union Congress and other labour affiliates in suspending the planned nationwide strike.
The former Vice President also called on the National Assembly to speedily pass legislation that would make the new minimum wage a statutory requirement.
He urged President Muhammadu Buhari to keep promise and abide by the new minimum wage agreement.
"No sacrifice is too great to make for us to get Nigeria working again and that is what the Atiku Presidential Campaign Organisation is all about.
"Abubakar means jobs, jobs that would pay the minimum wage and above because Nigeria should benefit the masses and not those who are in top government positions."

Load more