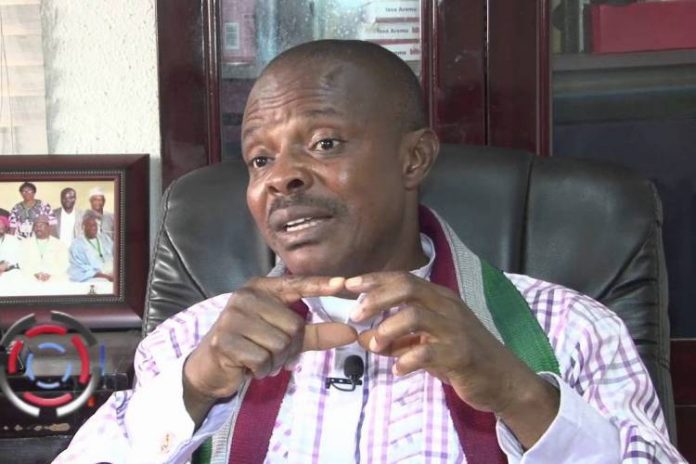 Mr Joe Ajaero, President, United Labour Congress ( ULC) says the organised labour expects the National Assembly to fast-track action on the minimum wage report once presented because of its urgency.
Ajaero said this on Wednesday in an interview with the News Agency of Nigeria (NAN) in Lagos.
According to the labour leader, the organised labour does not expect the implementation of the N30, 000 new minimum wage to exceed a month.
President Muhammadu Buhari promised to hand over the minimum wage report to the National Assembly, after receiving the report from the tripartite committee on Tuesday in Abuja.
The organised labour suspended a nationwide strike after a prolonged deliberation based on agreement reached and document signed by the Federal Government on the new minimum wage.
"We believe that money should not be a problem. If Appropriation Bill can be made on certain matters, minimum wage should also receive such attention," he said.
He advised Nigerians to continue to keep faith with the struggle, adding that no positive change would be achieved without labour's intervention.
Once the new minimum wage is signed into law, it will be the 5th minimum wage to be approved for workers in the country.
The first one was negotiated in 1981 by the then NLC President, Mr Hassan Sunmonu.
The first minimum wage received by workers was N125 in 1981, Ñ250 in 1989, N3, 000 in 1990, N7, 500 in 2001 and N18, 000, approved by former President Goodluck Jonathan in 2011.
The three labour unions: NLC, TUC, and ULC, went on a two-day warning strike and later called for a nationwide strike to press for a new minimum wage.
The organised labour said its action was to ensure government approved and implemented the new wage which it said was due for review since 2011.

Load more