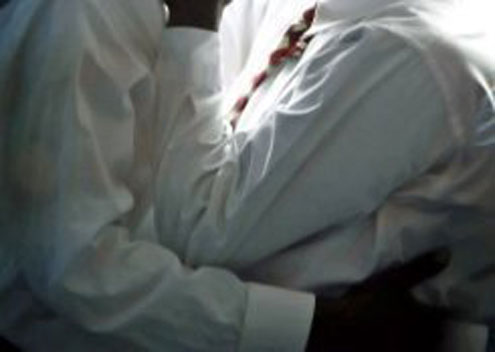 Police detained 10 men on the Tanzanian holiday Island of Zanzibar for allegedly being homosexual, shortly after an anti-gay crackdown took effect in the East African nation, Amnesty International said on Tuesday.
The arrests took place at the island's Pongwe Beach after police received a tip-off from members of the public about a same-sex marriage taking place, the human rights watchdog said.
The 10 men are being held without charges at a local police station, according to Amnesty.
"This appalling attack on Tanzanian people simply exercising their human rights shows the danger of inflammatory and discriminatory rhetoric at senior levels of government," said Amnesty Deputy Director for East Africa, the Horn and the Great Lakes, Seif Magango.
The arrest order for gays was initiated on Monday by the governor of the country's economic hub Dar es Salaam, even though the central government distanced itself from the crackdown, promising to respect international conventions on human rights.
Homosexuality is illegal under Tanzanian law, with those found guilty facing up to 30 years in jail.
Since 2017, the persecution of homosexuals in Tanzania has been "unprecedented,'' according to Amnesty.
Police in 2017 arrested 20 people for being gay on Zanzibar and vowed to "hunt and prosecute" gay citizens.
The government also shut down HIV outreach services and banned the import of water-based lubricants, saying both measures would discourage homosexuality, according to Human Rights Watch.

Load more