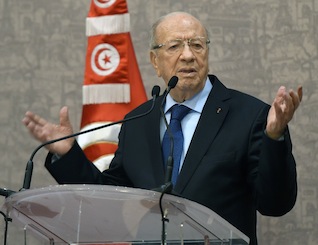 Tunisian President, Beji Essebsi, has decided to extend the state of emergency for one more month starting from Nov. 7, the presidency said on Tuesday.
The decision was made in consultations with Tunisian Prime Minister, Youssef Chahed and President of People's Representatives Assembly, Mohamed Ennaceur and two ministers of Interior and Defence.
The extension of state of emergency makes it possible to evoke preventive capacities of Tunisian military and security forces in the fight against organised crimes and possible terrorist threat.
The last extension of the state of emergency in Tunisia lasted for one month, dating back to Oct. 8 this year.
The state of emergency was first declared on Nov. 24, 2015, following a bloody bomb attack targeting a bus of the presidential guard that caused the death of 12 agents.
Since then, the state of emergency in Tunisia has been extended many times.

Load more