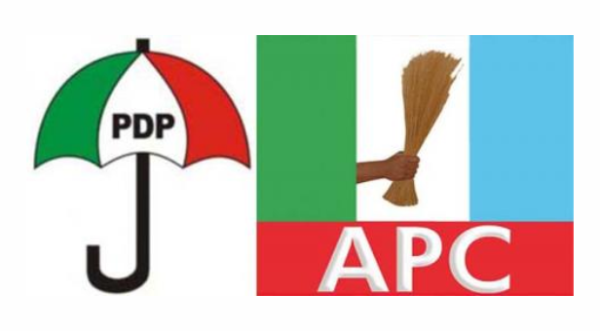 As politicians woo voters ahead of the 2019 general elections, Dr. Haruna Dabin, former Plateau PDP Chairman and governorship candidate of the Providence Peoples' Congress (PPC), says the state needs a "third political force''.
"Plateau people have tried both the PDP and APC and now know that none of them can meet their aspirations. The general cry is for a third force to rescue the state,'' Dabin told the News Agency of Nigeria (NAN), on Thursday in Jos.
The PDP governed the north-central state for 16 years before it was uprooted by the APC in 2015.
Incumbent Governor, Simon Lalong, has been picked by the APC to seek a second tenure, while the rival PDP is fielding Sen. Jerry Useni, a retired Army General and former FCT minister.
But Dabin told NAN that the state was tired of the "deceptions and antics of the two leading political groups and was rooting for something better''.
"After 20 years of PDP and APC, Plateau people have found that the two are one and the same. After 20 years, our security, economic and educational challenges are getting worse.
"I have taught at the University of Jos and the Plateau State University and have found that our graduates cannot write a good essay. You keep wondering how they passed secondary school certificate examinations,'' Dabin said.
He said that insecurity, poverty and severe hunger had worsened under the current administration, quoting a UNDP report claiming that more than 80 per cent of Nigerians live below one dollar a day.
Dabin said that Lalong became governor "by accident'', but was running a "personal and private government that is mortgaging the traditional interests and values of Plateau''.
He particularly accused the governor of "plotting a coup against the people by swearing in losers, instead of the winners, of the recent election into local government councils''.
The PPC candidate said that Plateau people were equally angry with the PDP because it reinforced its "penchant for money over merit'' at the primary election that produced Useni as the flag bearer.
"PDP has an obsession for godfather politics. The party just gathered delegates and threw money at them. Such selfish delegates should not decide Plateau's leaders because the state has never voted for money.''
According to him, a new generation, aged between 18 and 34, has emerged and want good governance on the Plateau.
"It is this generation that will determine who governs Plateau. They have declared that they want a better future. Better education and jobs. Only a candidate with vision can fit that bill,'' he said.
On why he left the PDP, Dabin said that he "ran away'' because he was not ready to worship money.
Dabin also dismissed the so-called zoning arrangement that had been dominant in Plateau politics over the years.
"Politicians talk about zoning and rotating the governorship seat among the senatorial zones, but from experience, I know that those are schemes packaged by one group seeking to hold power to serve members' interest.
"The so-called zoning arrangement is just a myth. We should go for someone anointed and appointed by God and avoid distractions on the grounds of tribe, religion or ethnic linkages,'' he said.
The PPC candidate also rejected suggestions that the party had no chance of electoral success because it was new and without political structures.
"We have candidates contesting almost all the electoral offices. We have fielded candidates for the three senatorial seats. We are also contesting House of Representatives and House of Assembly seats'' he said.
Dabin declared that Plateau voters were more interested in the quality of candidates, saying that political parties sponsoring them would not be an issue.
"The voters want someone that knows the issues and has solutions to them. We are not voting out of anger like we did in 2015,'' he said.
He also rejected suggestions that he was gathering support to be used as a negotiating bait in 2019.
"No money can swerve me from my conviction. We are not here to raise dust for sale,'' he said.

Load more