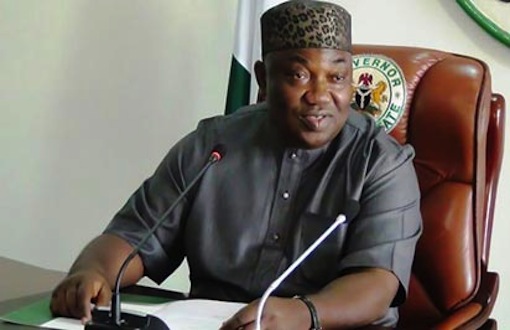 The Enugu State House of Assembly on Thursday passed the amended Revised Appropriation Bill of N3.8 billion for the 2018 budget.
The bill will authorize the issuance and appropriation of N3, 841,500,000 for Capital and Recurrent Expenditure
The Leader of the House, Mr. Ikechukwu Ezeugwu, said that the bill was an adjustment to the 2018 budget they had earlier passed and urged his colleagues to give the bill accelerated hearing.
Ezeugwu explained that the bill sought to move funds from one ministry to the other.
He commended the executive for presenting the bill saying that they had done well by informing the people of the state what it had done.
"Since the executive is not asking for fresh money but to move money from one section to the other, I think the bill is not a contentious one," he said
The speaker of the Assembly, Chief Edward Ubosi while thanking his colleagues for their contributions, also thanked the state governor, Chief Ifeanyi Ugwuanyi for the way he had been managing the resources of the state.
He said that unlike what was obtained in the past; due process was now being followed instead of maneuvering the budget.
In another development, the house warned that Ministries, Departments and Agencies (MDAs) that failed to submit their audited account might risk losing their allocation.
The speaker expressed dismay that some MDAs were yet to submit their audited account for the 2018 fiscal year saying that such MDAs should not bother coming for budget defence as no funds would be appropriated to them.
The decision to task the defaulting MDAs followed an audited account of the auditor general for the year ended 31st December, 2018 presented on the floor of the House by the Chairman, House Committee on Appropriation, Anti-Corruption, Mr. Chinedu Nwamba of Nsukka East Constituency.

Load more