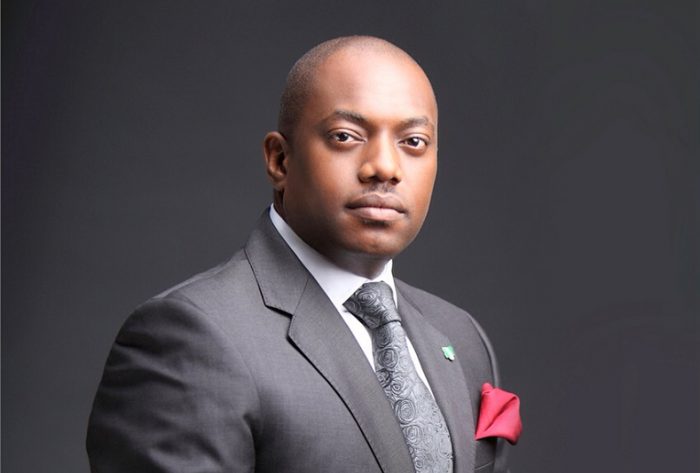 By Daniels Ekugo
The Nigerian political landscape is witnessing an upward turn in the build up to the 2019 presidential election as Fela Durotoye, the presidential candidate of the Alliance For New Nigeria (ANN), takes centre stage.
Durotoye might be considered an outsider and perhaps the youngest in the race for the office of Nigeria's President, but this is not a limitation in any way.
Known as a successful Public Speaker, Durotoye, is far more than that apt description, as the man is a master in leadership development and turning ailing companies into functioning and profitable entities.
Presently considered the least experienced candidate in the contest, the story of Durotoye might just that of a rejected stone turning a cornerstone.
In a recent interview, the ANN candidate told Seun Okinbaloye of Sunday Politics, a political programme which airs on Channels Television the qualities of his ideal president, adding that at the end he hopes viewers would see those qualities in him.
Durotoye described his ideal president as one who should inspire the hunger of national identity and nation building. He said "what I have always looked for in a president is someone who inspires me to be a Nigerian and to know what it means to be a Nigerian."
"I believe it is important for me to know what it is that we are building as a nation and what part I have to play in the building, I want to know what kind of behaviour is required of me to be able to build it. I want to have a clear vision and I want to have a clear set of value that will help me, I want to be sure I have somebody who is clear what the priorities are," he said.
Speaking further, Durotoye said when I am looking for the ideal president, "I am looking for somebody who has clear vision, I am looking for somebody who has capacity, somebody who has character, and the character I can check from the way they behaved before coming into government."
Explaining how he can get Nigeria out of the mess it has found itself, Durotoye said "many of the companies that we work with are mini Nigeria, it is just principles that work. The same principles that will work in changing the culture of an organisation is the same principles that will work and change the culture of a government. We like to sometimes think that it is different and that is why we can of feel comfortable with people who have done it before, but the people that have done it before, what have they done to give us that which we are constantly trying to change?
"Which of the major parties or major players has not been involved in giving us today the Nigeria that we don't want today? Are they the same people we want to go back to ask to change it, people don't change and if people don't change it means they cant really change things."
Insisting that he is the best candidate for the job, Durotoye said "if you go and empower the same people that have been empowered before, they will give you more of the country that you already have."
Stating that he is the most ideal candidate, Durotoye said changing culture, transforming cultures and raising leader is what we need to do for Nigeria to grow

Load more