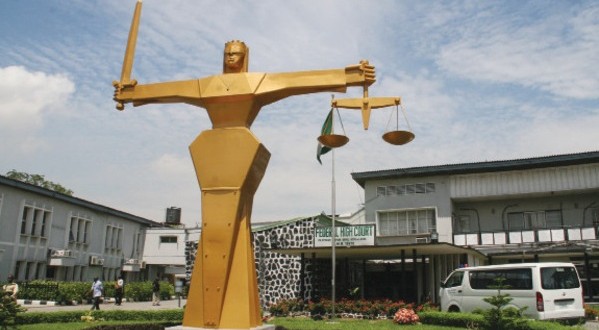 A legal practitioner, Mr Realwan Okpanachi, on Thursday decried poor financial allocation to the judiciary, saying it was affecting the functioning of courts.
Okpanachi said the court in the FCT satellite towns and in some states are suffering from lack of repairs and maintenance and facing serious infrastructural decay, wear and tear.
According to Okpanachi, "the judiciary is collapsing'.
"For example, in court two of Kogi high court, the fans are not functional and there is fear that the ceiling will one day fall down on people.
He maintained that the judiciary was the pillar and conscience of the society as well as the last hope of the common man and as such, must not be allowed to collapse.
He also called for better welfare for judges .
Okpanachi said that the "system does not guarantee a judge having a house of his own after retirement.
According to Okpanachi, a high court judge deserves to take home more than two million naira monthly compared to the N500, 000 they are being paid.
He said the money was too poor to cater even for their immediate family responsibilities.
"And this is the same judge who is expected to try former Governors, Senators and Chief Executive Officers (CEO) of banks, and without being influenced.
"The welfare of our judges is very poor, besides they are not allowed to engage in business or contracts,'' the lawyer said.
He said the number of judges in the country is greater, compared to the 109 Senators and the 360 members of the House or Representatives taking N120 billion every year.
"We now have a country where an average senator takes home almost N40 million monthly but a federal high court judge goes home with only N500,000.
He said further that for the judiciary to thrive, court orders and judgments must be respected and obeyed in order to promote and sustain the principles of rule of law.

Load more