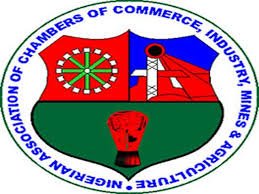 Chief Alaba Lawson, the National President of Nigerian Association of Chambers of Commerce, Industry, Mines and Agriculture (NACCIMA) has commended Nigeria "over her sterling contributions at the global level."
Lawson made the remark when she led a delegation of NACCIMA members on a courtesy visit to the Permanent Representative of Nigeria to the UN, Amb. Tijjani Bande, at the Nigeria House in New York.
The NACCIMA boss, particularly commended the Nigerian envoy and officials of the Permanent Mission "for effectively projecting Nigeria's foreign policy and promoting Nigeria's interest at the global body."
She recalled Nigeria's contributions to the UN Peacekeeping operations across the world, which placed Nigeria in the League of Top Troop Contributing Countries, making the country a major contributor to maintenance of global peace and security.
The NACCIMA boss noted that the maintenence of global peace and security was the major aspect of the work of the UN.
She also spoke of how Nigeria, through the permanent mission, made significant contributions in the area of development work of the UN such as the Sustainable Development Goals Agenda 2030, designed to transform the world.
She commended the Nigerian envoy and his staff for continuing in the tradition of excellence of past Permament Representatives of Nigeria at the UN, which she said, made the country a leading light at the global body.
Lawson assured the mission of the support of NACCIMA, as a leading member of the Organised Private Sector in Nigeria that is committed to transforming the economy through diversification for the wellbeing of citizens.
Bande thanked Lawson and her delegation for participating in the ongoing UN General Assembly, noting that the work of NACCIMA in the area of commerce, industry, mines and agriculture, spanned the key areas of the Nigerian economy.
He pointed out that these areas were important areas of deliberations especially at the Economic and Financial, and the Social, Humanitarian and Cultural Committees at the UN, which deal with economic, financial and other social and development issues.
The Nigerian envoy assured Lawson and her delegation of closer collaboration, adding that he would keep NACCIMA fully informed of major issues.
According to him, the UN Gneral Assembly resolutions and initiatives will be of interest to NACCIMA.
On Lawson's delegation were President of Port Harcourt Chambers of Commerce, Industries, Mines and Agriculture, Dr Membere Otaji, and the Director General of NACCIMA, Amb. Ayo Olukanni.

Load more