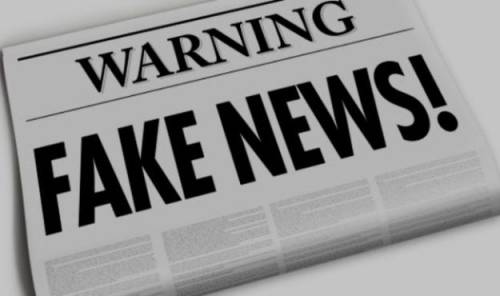 Nasarawa deputy governor Silas Agara has cautioned users of social media against spreading fake news and falsehood on their platforms.
Agara, who met with members of social media and youth support groups that supported his failed governorship bid, said that fake news was dangerous and could disrupt peace.
"It is dangerous to allow falsehood to dominate Nigeria's cyberspace; those involved in such behaviour must turn a new leaf immediately," he said at the meeting held on Thursday, in Lafia.
While noting that social media had become a vital tool of news dissemination, he said that the medium must be used responsibly and cautiously.
"Users must strive to ensure that information from social media platforms are trustworthy and objective.
"Social media is now a force to be reckoned with, whether we like it or not. It is easily accessible and has a wide reach. That is why we take the sharing of fake news on social media very seriously because the damage it can cause is unimaginable.
"I want you to always act responsibly; you must process and disseminate information accurately. One wrong tweet can create a massive disharmony in the society. So let's act maturely," he said.
Agara, who also admitted that social media was a critical aspect of modern day politics, cautioned its users against actions that could derail the 2019 general elections.
He also advised them to remain loyal and committed to the All Progressive Congress (APC), in spite of his failure to secure its ticket to contest the Nasarawa governorship seat.
In a remark, Mr Abraham Amos, a representative of the support groups, pledged continuous loyalty to the deputy governor and assured him of the determination to work toward the success of the APC in 2019.

Load more