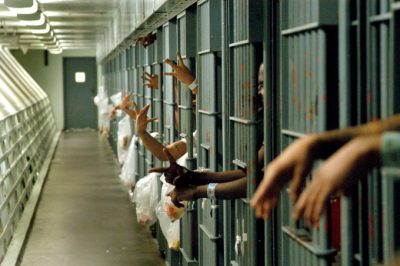 At least 13 people have been killed in a prison riot in the former Soviet Republic of Tajikistan, Russian State Media reported on Thursday.
The riot began when an inmate, a member of the extremist organisation Islamic State, managed to take an assault rifle from a guard, the RIA Novosti news agency reported.
The inmate opened fire at prison staff in an effort to gain control of the area, the report said, citing a law enforcement source.
Special services troops were deployed to quell the riot, the Russian news agency Interfax reported.
Some reports said that as many as 20 people were killed.
Tajikistan has sought to thwart a spill over of violence from neighbouring war-torn Afghanistan by cracking down on suspected extremist groups.
The prison, in northern city of Khujand, near the Kyrgyz border, is used to incarcerate convicted extremists.

Load more