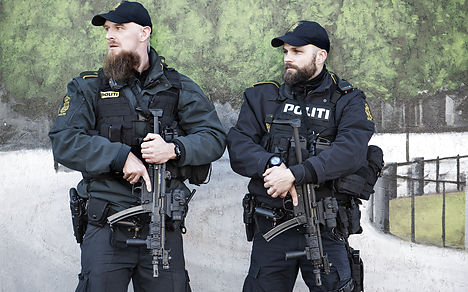 Danish Police said they have released three members of an Iranian exile group arrested on suspicion of supporting terrorism.
The release was done after the three were interviewed by the police.
Prosecutors said there were no grounds to request they be remanded in pre-trial detention.
The three were members of a group called the Arab Struggle Movement for the Liberation of Ahvaz – Iran (ASMLA).
Police were investigating allegations they had voiced approval for a Sept. 22, attack on a military parade in the Iranian city of Ahvaz, in which at least 25 people were killed and 60 others injured.
The militant movement seeks to secede from Iran, accusing Tehran of committing crimes against the Ahvazi people.
Tehran subsequently charged that Denmark, the Netherlands and Britain have harboured members of the militant group.
The Danish security service PET in October accused Tehran of planning to carry out attacks on the Iranian exiles.
Denmark recalled its ambassador to Iran for consultations and summoned the Iranian ambassador.
Tehran has denied involvement.
PET head Finn Borch Andersen told reporters in October that the temporary closure of bridges and the halting of ferry services to neighbouring Germany and Sweden at the end of September were part of the local Danish police's attempts to foil the plot.
A Norwegian citizen born in Iran remains in pre-trial detention.
The suspect, who was arrested by the Swedish security service Sapo, denies any involvement in the plot.

Load more