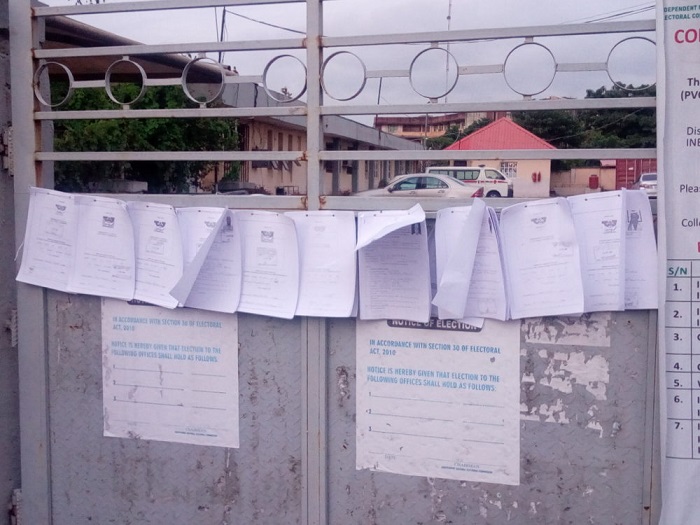 The Bayelsa Government on Thursday called on all eligible voters in the state, to go to their various polling units and check their names on the displayed Voter Register.
The State Commissioner for Information and Orientation, Daniel Iworiso-Markson, made the call following the ongoing display of Voter Register by the Independent National Electoral Commission (INEC).
The News Agency of Nigeria (NAN) recalls that the exercise, which commenced nationwide on Nov. 6, will last for six days.
Iworiso-Markson stated that it was important for the registered voters in Bayelsa to check their names and status in case of any complaint so that such could be addressed appropriately.
He urged Bayelsa residents especially civil servants to dedicate the weekend for that purpose, as the display of Voter Register was as important as the main election.
The commissioner noted that corrections to the Voter Register would enhance the voting strength of the state, as eligible voters would not be disfranchised as a result of mistakes or missing names.
"As a state, we are sort of deficient in terms of voting strength and it will be unfortunate that our number is further depleted for one reason or the other.
"So we must take this exercise seriously and ensure we cross-check our names that have been displayed in all polling units.
"As a government, we are taking time to sensitise our people because we do not want any laxity on the part of eligible voters in the state.
"So our appeal is for everyone who is of voting age and has registered to go and check their names.
"For civil servants, this weekend is a good time because the exercise is only for six days, which means it will end on Nov. 12,'' he added.

Load more