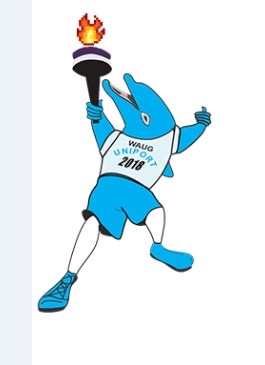 Malik Yakubu, a third-year Psychology student, University of Cape-Coast, Ghana, has won the men's 5000m with ease in the ongoing West African University Games (WAUG) in Port Harcourt.
Yakubu on Thursday after the track event said at the University of Port Harcourt Sports Complex, venue of the competition that constant training earned him the victory.
"I have been training for a very long time because we always have competitions in Ghana, so I always train every day and night.
"I did not win with my normal time because I did not train on this track. My time is 14:21secs but I won here with 14:58secs," he said.
According to Yakubu, he cruised to victory because athletics is all about training.
"As an athlete, you have to train, you don't have to sleep much, you don't have eat much, you have to do stomach training and in Ghana, we engage in climbing and descending hills.
"Our target in Ghana is to meet up with Kenyan and Ethiopian athletes, so you have to train hard.
"I am not going to sleep, especially with the fact that I didn't even win with my time, I am going to train more," the athlete said.

Load more