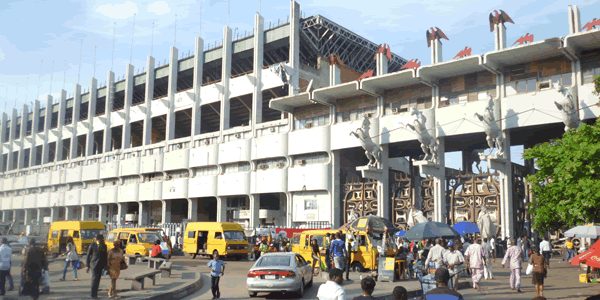 Some exhibitors at the ongoing Lagos International Trade Fair have called on Federal Government to ease the delay in cargo clearance at Apapa Ports in Lagos.
They said that immediate actions were needed to ease the delays in the port to enhance business transactions and economic growth.
The exhibitors, who spoke on Friday in Lagos, said the delay was hindering clearance of the goods they were to exhibit at the fair.
Mr Chris Igbokwe, General Manager, Grand Products Ltd, said that some generators and pumping machines manufactured by their Chinese partners (Longen Power), were yet to be cleared at the ports.
"The products were specially manufactured to be exhibited during the business to business (B2B) meetings at the fair and to attract partnership and more distributors in Nigeria.
"The goods were sent since September and it took about four to five weeks to get to Nigeria and we expected that in 10 days we will have received them, but as I speak the goods are still not out of the port.
"We had to just exhibit the goods we have in the warehouse and told visitors that our latest designs will be available later at our office.
"Our Chinese partners were not happy with the situation, this is the first time for some of them in Nigeria and the port issue is a rude shock to them. Moreso, the B2B meetings they came for at the fair ends today and the goods are not even here," Igbokwe said.
He urged the government to review the issues causing bottlenecks at the ports, invest more in rail network and reactivate other ports across the country to ease the business environment.
Mrs Sarah Joseph, Chief Executive Officer, Midas Touch Ltd., said that she targeted the fair to unveil some hair extensions she ordered from Indian and China, but was yet to receive the goods.
She urged the government to look into the activities of government agencies at the port, saying that they deliberately frustrated and delayed clearing procedures to extort importers.
Mr Jin Pao, a Japanese exhibitor, expressed disappointment at the state of the nation's port, saying that government should be proactive in easing the situation.
"We all know the vital role played by ports across the world in promoting economic activities and growth. I expect the Nigerian government to do everything possible to address the situation at the ports.
"There is no way investors will come in with the current situation because they would be discouraged and we know how vital foreign direct investment is to economic growth," Pao said.
The 2018 Lagos International Trade Fair organised by the Lagos Chamber of Commerce and Industry (LCCI) started on Nov. 2 and will end on Nov. 11.

Load more