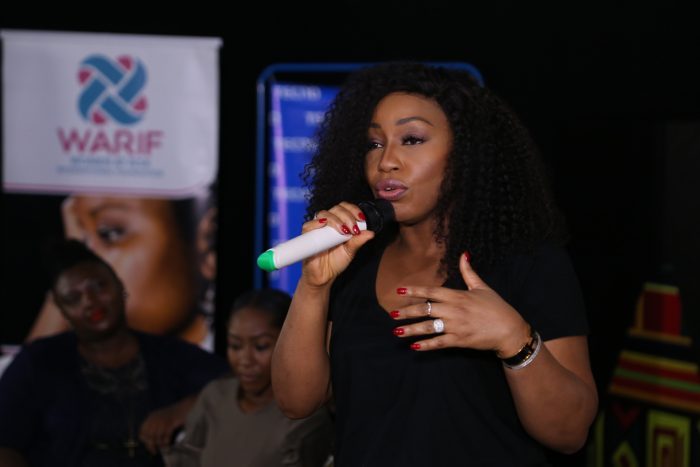 Jennifer Okundia
Day 5 edition of the 2018 Africa International Film Festival held on Thursday at the usual location, Genesis Cinemas, the Palms, Lekki, Lagos. This is the eight year since AFRIFF began operations in 2010, and they keep waxing stronger and even better.
Today is Women's Day at AFRIFF with a panel session discussing storytelling for advocacy against gender based violence featuring Rita Dominic, Kemi Lala Akindoju, Ego Boyo and many more.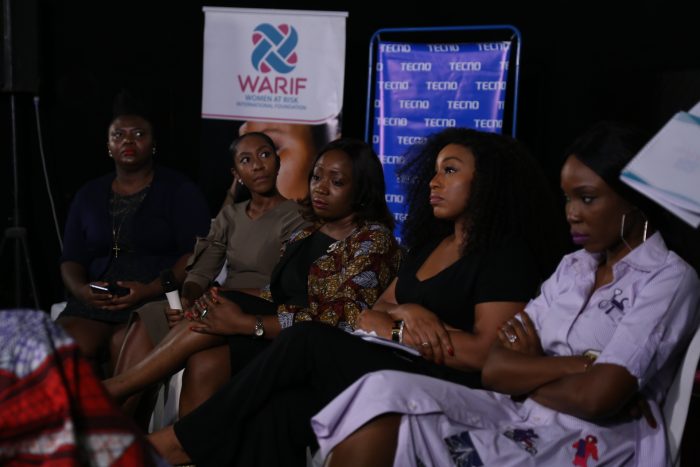 A Non Profit organisation which started in 2016 and named "Women At Risk International Foundation" (WARIF) founded by Dr. Kemi DaSilva-Ibru MD; MPH was part of the panel. Dr Kemi urged women facing rape or sexual violence to reach out to the foundation on warifng.org. She also said women are not properly represented in political positions unlike the men who occupy majority of these top roles in the society. Therefore it starts with the government enacting policies that will protect women and punish eering citizens who attempt to abuse women, and also there should be gender equality in the government.
In a brief interview, PM News asked the beautiful Rita Dominic how she intends to use her platform as an actor to create better opportunities and give a voice to women in the society. Read her reply below…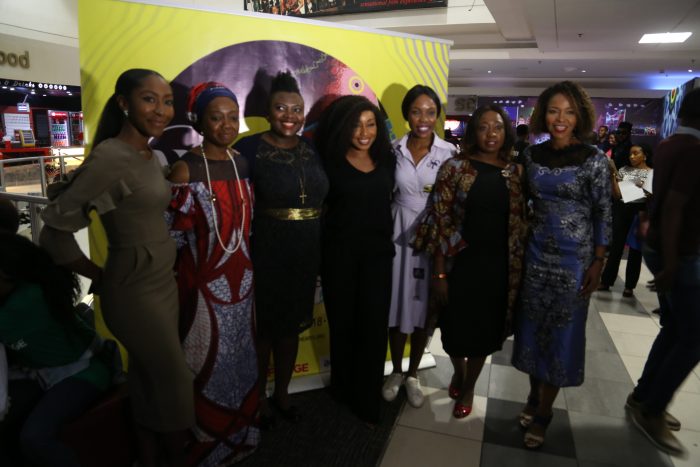 Rita Dominic:
I've been in the industry for 20 years. Back then actors did not have the opportunity to alter a script, you just act whatever role you are given, even if you had ideas in your head to be added or subtracted to make the movie come out better. It is a whole different level now as i have grown and now wield some sort of power in the industry, i can use my position to change the narrative of a script i have access to, and try to give women a voice like i did with "The Meeting", a movie i produced in 2012 starring Linda Ejiofor as a lead role actor.
"The Meeting" received six nominations at the 9th Africa Movie Academy Awards including awards for categories Achievement In Costume Design, Achievement In Makeup, Best Nigerian Film, Best Actress In A Supporting Role for Linda Ejiofor, Best Actor In A Leading Role for Femi Jacobs and Best Actress In A Leading Role for Rita Dominic. It eventually won just the award for the category Achievement In MakeUp. It also received 11 nominations at the 2013 Nollywood Movies Awards, Rita Dominic won award for Best actress in a film for her role in The Meeting at the 2013 Nigerian Entertainment Award.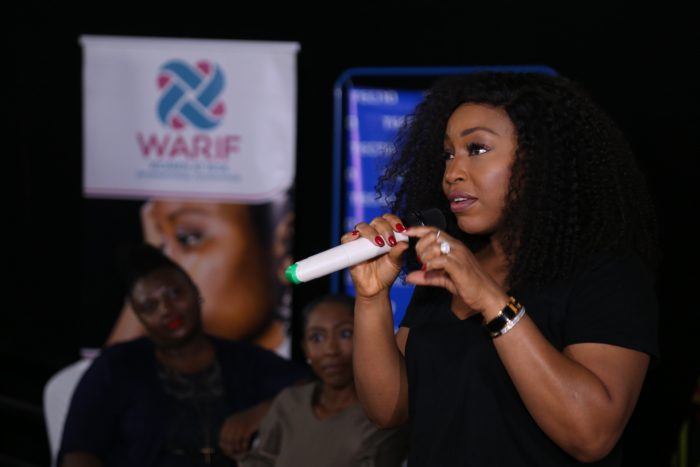 Some of the guests who were at the program include: Rita Dominic, Ego Boyo, newly wed Lala Akindoju and many more. Speaking to the audience, Lala Akindoju stated that women are already blessed with all they need, it only has to be harnessed just like in the animation "Rapunzel", she also mentioned that cultures and norms should be questioned. An example is instead of a prince always saving a princess in cartoons, the reverse should be the case sometimes, just to change the status quo a bit.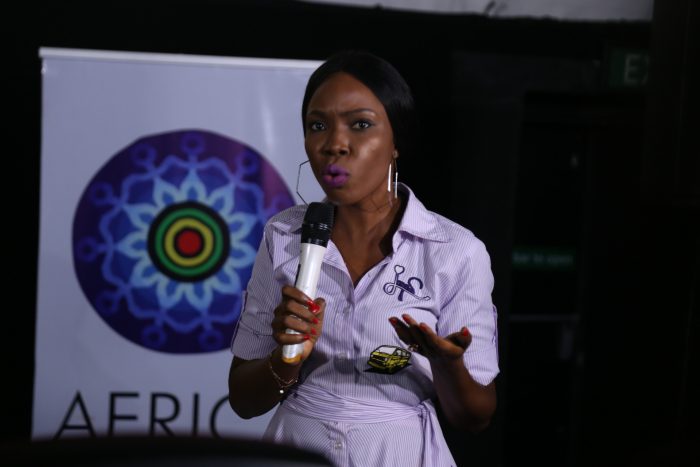 AFRIFF has a goal to raise awareness about African Cinema, its vast potentials and the tremendous socio-economic impact it has not only on african economies but other third world and developing economies as well. To use cinema to create a revolution that will change the social and economical horizon of Africa, by providing the wherewithal to the abundant talents resident in our communities to rise up and reach for their ideals. Establish bridges for partnership with international counterparts to ensure quality, expertise and global standards access the local film industries, accelerating their development sustainably.
Photos by Ayodele Efunla

Load more