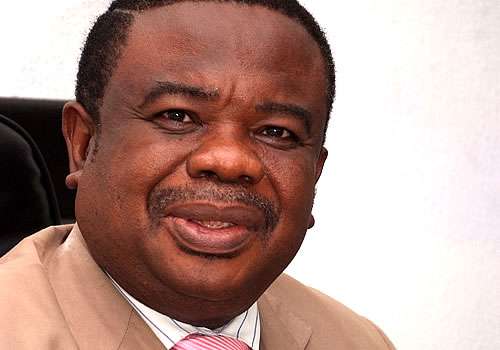 Copyright Society of Nigeria (COSON) has condemned the presidential manifestos of the President Muhammadu Buhari and the main opposition, Atiku Abubakar for the 2019 election.
COSON Chairman, Tony Okoroji gave this reaction following the #NextLevelNG manifesto of the All Progressives Congress (APC) and the #TheAtikuPlan manifesto of the Peoples Democratic Party (PDP).
Okoroji said it was obvious that both candidates have no plan to develop Nigerian creative industry such as music, movies, theatre, fashion and content.
He went further to announce that COSON would invite serious politicians to the COSON Arena to educate stakeholders in the creative industry on their plans for them.
Okoroji made it clear that, it is the interaction with politicians that will determine whom COSON members will endorse, support and campaign for, and also recommend to their fans for support.
According to Guardian, COSON Chairman said: "We are no longer going to stand on the sidelines. This is the era of the knowledge and creative economy and we will do whatever is necessary to make sure that our country is not just an onlooker in this new world, but a key partaker and serious player, starting from 2019."