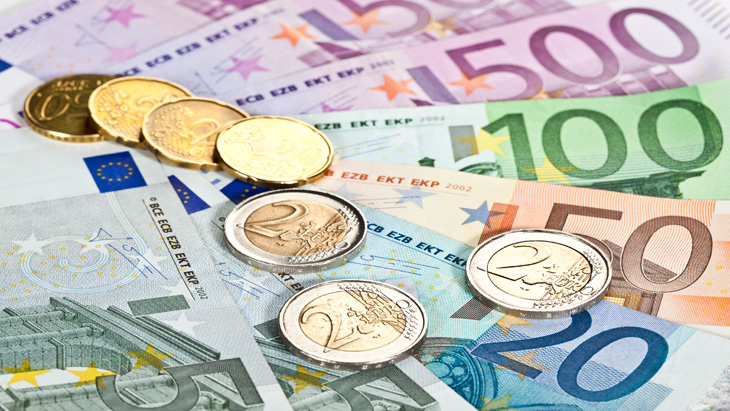 The euro briefly rallied to the day's highs on Thursday after Britain and the European Union agreed in principle to a text setting out their future relationship before a summit on Sunday.
European Council President, Donald Tusk, said the text had been discussed by British Prime Minister, Theresa May, and European Commission President, Jean-Claude Juncker, and plans to have a trading relationship on goods that is "as close as possible, with a view to facilitating the ease of legitimate trade."
The single currency rose as much as 0.4 per cent on the news, hitting a day's high of $1.1434 before trimming gains to stand up 0.3 per cent on the day at $1.14155.
Sterling surged more than a per cent to $1.2928.
"This is encouraging news from an investor perspective as it gives some much-needed clarity to investors and companies on both sides, but unless political support is garnered, these gains may not be sustained," said Jane Foley, a senior FX strategist at Rabobank based in London.
The euro's bounce against the dollar rippled through other currencies as well, with the single currency rising half a per cent against the Norwegian crown and a quarter of a per cent versus the Swiss franc.
However, gains were limited as focus turned on the minutes of the European Central Bank's October meeting where analysts said they would be looking for any signs that the ECB was mulling a fresh round of policy support to banks to support the eurozone economy.
The euro's gains stood in contrast to the dollar's weakness which slipped for a second consecutive day.
Against a basket of other currencies, the dollar fell 0.3 per cent at 96.44, retreating further away from a near 1 1/2- year high of 97.693, hit earlier this month.
The latest bout of dollar weakness comes as investors start to question how many times the Federal Reserve can raise interest rates in 2019 without risking a slowdown in the U.S. economy, which has held up so far as borrowing costs have risen.
According to a Reuters poll published on Tuesday, the median analyst forecast is for three more increases next year, taking the federal funds rate to 3.00 to 3.25 per cent by end of 2019. But the third rate rise is a close call.
The poll also showed economists now put the probability of a U.S. recession in the next two years at a median 35 per cent.
Money market expectations are for another 53 basis points of rate hikes through October 2019 by the Federal Reserve next year though dovish comments earlier this month by Richard Clarida, the newly appointed Vice Chair of the Federal Reserve, have raised concerns.
A series of rate hikes and strong U.S. data have lifted the dollar this year against broad market expectations, putting it on track for its biggest annual rise in three years, but the near-term outlook is becoming increasingly neutral.
"We are at an interesting point in terms of the outlook for the dollar," said Rabobank's Foley.

Load more