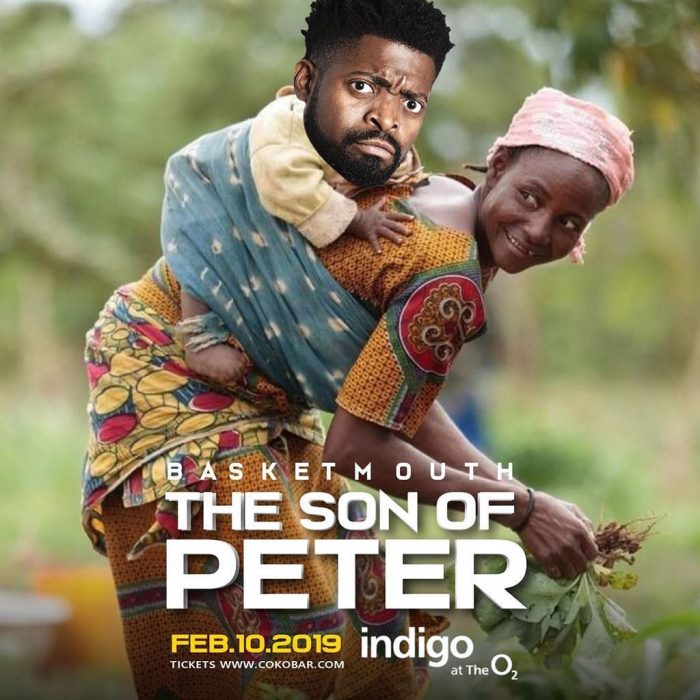 A very detailed follower with the name nosatopnotch on Instagram has urged popular comedian Basketmouth to stay real by using original ideas instead of using other people's titles.
This comes after the comic act posted a cover for his upcoming show at the 02 Arena in London with a funny baby picture of him and title.
Check out Basketmouth's caption and title below:
Throwback to the first day I visited my grandma's farm in Umuso, Isuikwuato LGA. Abia State.
The Instagram follower wrote…
nosatopnotch: Basketmouth is talented but he needs to stop stealing ideas and jokes. Back in the days you could get away with using Chris rock and Dave chapelle jokes during a comedy routine in warri or onitsha but today social media got receipts. I have watched this dude steal lines, skits, routines now he is stealing titles? Trevor Noah's new Netflix special is Son of Patricia. What does basketmouth do? He names his Son of Peter. Bro??????C'mon bro you are one of our best and biggest. Plz concentrate on originality.

Load more