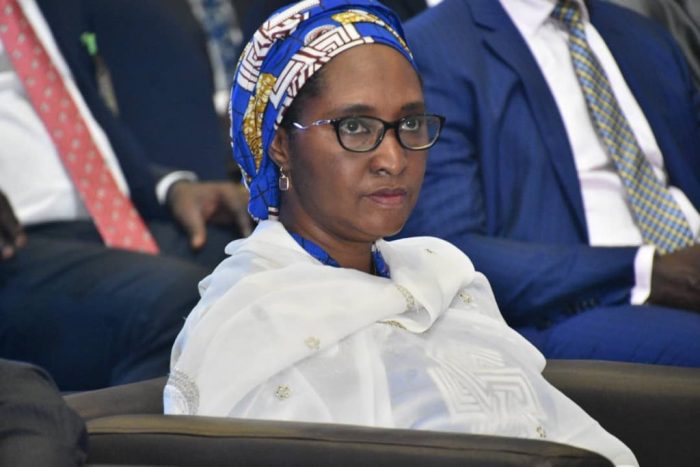 The Minister of Finance, Mrs Zainab Ahmed, says Kaduna State has benefited more than N13.5 billion from the Federal Government's National Social Investment Programme (NSIP) since its inception.
A statement by Mr Paul Abechi, Special Adviser to the Minister on Media and Communications, made this known in a statement on Sunday in Abuja
Abechi said the minister made this known during the disbursement of empowerment funds to women of Zone 1 of the state.
Ahmed also said that President Muhammadu Buhari was leading the revolutionary process of unprecedented infrastructure development and the largest social investment programme in Nigeria's history.
She said that the Kaduna State Women Empowerment Fund (KADSWEF) project had confirmed the political will of the state government to toe the line of social investment alongside infrastructure investment.
The minister acknowledged that there was still more ground to be covered, while reiterating the Federal Government's commitment to the programme.
"The Federal Government through the NSIP has since inception implemented a number of programmes targeted at improving the lives of Nigerians, especially the poor and vulnerable members of our society.
"Kaduna State, fortunately is a beneficiary of all the interventions that make up the NSIP, with investment exceeding N13.5 billion.
"There are over 18,000 N-Power volunteers in Kaduna State, in addition to 585 N-Power build trainees. For these beneficiaries, we have expended over four billion naira.
"The National Home-Grown School Feeding Programme has so far reached over one million pupils in about 4,000 schools and has created a sustainable means of livelihood for the over 12,000 women engaged as cooks under the programme.
"On this programme in Kaduna state alone, we have spent on your behalf, over eight billion naira.
"Another component of the NSIP, the Government Enterprise and Empowerment Programme (GEEP) has given about one billion naira to almost 20,000 beneficiaries'', she said.
According to Ahmed, the poorest of the poor have begun benefitting from the National Cash Transfer Programme, as 10,482 persons have benefitted from a total of N314 million.
She commended efforts of the state government with KADSWEF, adding that there was indeed need for states governments to support the Federal Government's efforts.
"I have also been informed that Kaduna State Government has announced the expansion of the fund to N400 million in 2019, N800 million in 2020 and one billion naira subsequently.
"This is a lot of investment that if made and properly utilised by the women beneficiaries, will ensure that a lot of grounds will be covered in our strides toward empowerment of women downtrodden and small and medium entrepreneurs.
"To those who are yet to benefit, take solace in the fact that KADSWEF has been announced to be an ongoing and incremental programme. Next year may be your turn.''
She, however, urged the beneficiaries to ensure judicious usage of the monies accessed to ensure prompt payment and development of their businesses to the next level.

Load more