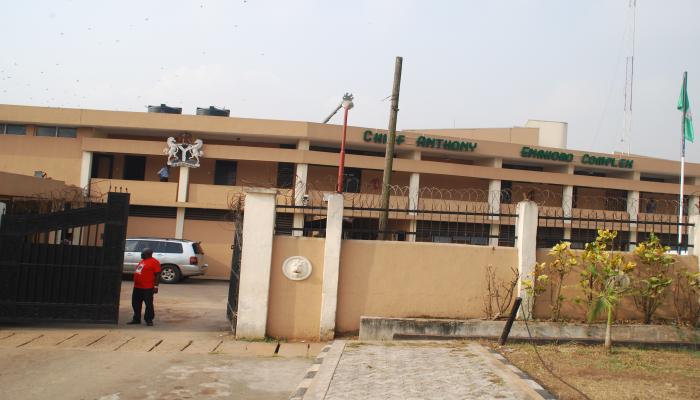 The Edo Assembly has constituted a seven-man committee to investigate the delay in the opening of the ultra-modern Central Hospital, Benin for use, two years after President Muhammadu Buhari inaugurated it.
The ad-hoc committee has Damien Lawani, (APC-Etsako Central ) as Chairman and Ojo Aisen, (APC-Owan West), Foly Ogedengbe (APC-Owan East) and Iyoha Osaigbovo (APC-Oredo East) as members.
Others are Sunday Osazemwinde (APC- Ovia North East), Godwin Adenomo (APC-Ovia South West) and Monday Ehighalua (PDP-Esan West).
The constitution of the committee followed a petition by a group of Civil Society Organisations known as "Talakawa's Parliament" to the house.
The group, led by Mr Kola Edokpayi, on Monday protested to the house of assembly, and presented its petition over the delay, saying the hospital had been taken over by rodents.
It noted that the hospital built by the colonial masters was demolished to pave way for the construction of the new one that had not admitted a single patient even with the modern equipment.
The Speaker, Kabiru Adjoto, said the terms of reference of the committee included inviting the contractors involved in the supply of the hospital equipment for interrogation.
Adojo mandated the committee to also invite any other person that could give useful information on why the hospital was not functioning.
"The committee is expected to submit its report to the house for consideration within two weeks," he said.
Meanwhile, a bill for the re-enactment of a law prohibiting the existence and membership of secret cults in the state has been referred to the House Committee on Rules and Business.
It was referred to the committee for further legislative inputs ahead of its consideration and passage into

Load more