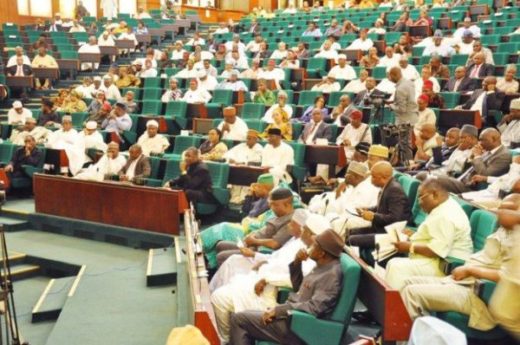 The House of Representatives, on Tuesday, called on President Muhammadu Buhari to direct the Minister of Finance, Mrs Zanab Ahmed, to release all outstanding funds due the judiciary.
The resolution was sequel to a motion by Rep Aminu Shagari (PDP-Sokoto) under matters of urgent public importance at a plenary presided over by Speaker Yakubu Dogara in Abuja.
Moving the motion, Shagari noted that the funding of the judiciary which was on first line charge as stipulated in section 81(3) of the 1999 Constitution had not been effected by the ministry.
The lawmaker, who is also the Chairman, Committee on Judiciary, disclosed that the total sum of N110 billion was approved in 2018 Appropriation Act as against the sum of N100 billion which was proposed.
"Any amount standing to the credit of the Judiciary in the Consolidated Revenue Fund of the Federation shall be paid and disbursed directly to the National Judiciary Council for disbarment to the heads of courts established for the federation and the states.
"The House Committee on Federal Judiciary in the exercise of its oversight powers, visited courts and judicial bodies on Nov. 7 and Nov. 8 in an attempt to ascertain the extent of implantation of 2018 Budget.
"In the report made available to the committee, the Minister of Finance who is the functionary of the executive arm of government has been withholding funds standing to the credit of the Judiciary as at when due," he said.
Shagari said non-release of the funds would drastically affect the workings of the judiciary.
Members who contributed to the motion also called on Buhari to rise to the occasion.
The motion, when committed to voice vote by Speaker Yakubu Dogara, was adopted overwhelmingly.
The House therefore mandated its Committees on Federal Judiciary, Federal Capital Territory Judiciary and Finance to ensure compliance and report the level of compliance within one week.

Load more