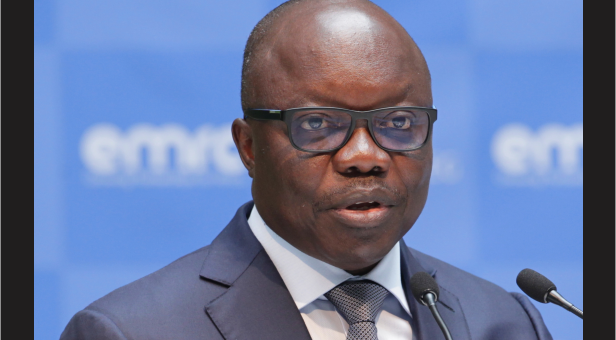 Dr. Emmanuel Uduaghan, the immediate-past governor of Delta State and APC 2019 Delta South Senatorial candidate has tasked both aggrieved and victors of the All Progressives' Congress (APC) primaries in Delta State to work for the victory of the party in the forthcoming general elections while assuring that President Muhammadu Buhari's cult following both at the national and state levels is a good omen for victory provided members have the singular ambition of winning election in the state.
The Delta APC leader and 2019 candidate spoke at an enlarged meeting of Delta South Senatorial District party executive members and candidates, which had in attendance other eminent leaders of the party including the state chairman of the party -Prophet Jones Ode-Erue, state organizing secretary -Sir A.S Mene, Delta South party chairman Mr. Tosan Awani, Dr. Alex Ideh and other LGA leaders of the party in Warri on Sunday.
Uduaghan, while admitting that members had genuine reasons to be aggrieved, posited that what transpired at the primaries was political and was not new to politics but warned that post-primary crisis should not drag into the polls.
He recounted his personal experience in 2007 when he was not cleared.
"I recall that as SSG, my name was not on the list of registered members in my ward. It took me quite a while to rectify that before submitting my gubernatorial form in Abuja. Even after submitting my forms, other aspirants and I were not cleared. I did not rock the boat of my former party. I travelled to Abuja that very night to press for my clearance. I faced the appeal panel and did everything within the party to get cleared. It was not a rosy experience but I finally made the cut at the eleventh hour."
The former governor also alleged that one of the reasons some persons were organizing themselves into the "Aggrieved Association" and threatening to institute legal actions against the party was due to "disrespect for hierarchy and party structure".
He said, "The strength of any party lies in its structure. Our chairman here said he too has reasons to be aggrieved. Of course, we all do. It is a common knowledge that there is no love lost between Chief Ogboru and I. Today, we are in the same party and he is our gubernatorial candidate. If the two of us can come together, I wonder who can't make sacrifices in our party's interest."
He continued, "Patience to wait for one's turn, tenacity, humility and ability to be focused are what will guarantee us victory in 2019. Followers have as much responsibilities as leaders of our party in ensuring that we put grievances behind us and work for victory. We must cultivate an election-winning mentality in Delta APC.
"President Buhari has a cult-like following which we can leverage on to win our state for APC. Forget the grammar the opposition is speaking everywhere in the media, President Buhari has followers amongst the common men and women in the society who are in the majority. Even those in opposition states like ours feel his impact. Please, let us all work for all APC candidates from the presidency down to state assembly positions. Our national chairman and the NWC have tasked us with taking over Delta and that is why we are pleading with everyone to sheath their swords and work with one mind."
On his part, the state chairman of the APC, Prophet Jones Ode-Erue said elections are not won at the state and national levels but at the unit and ward levels. He announced that he was moving to his home in Isoko as part of the party's resolve to win election. He charged other members to do the same, as well as advising candidates who have the party tickets not to rest on their oars but to see their tickets as an invitation to hard work and contribution to winning election.

Load more