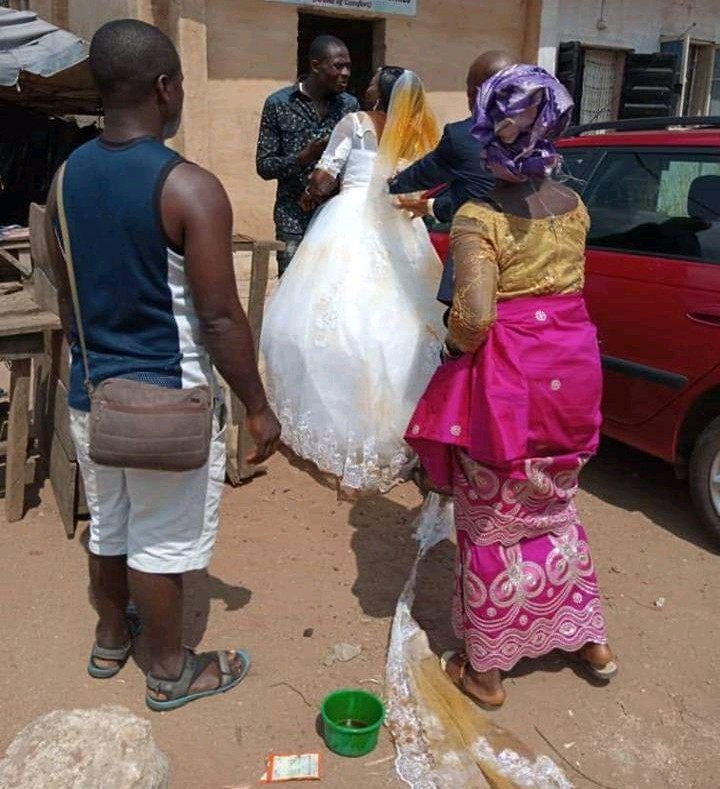 Adekunle Dada
A woman stormed the wedding venue between her husband and his new wife to be and poured palm oil on the new bride's wedding gown.
A Facebook user, Lilian Alilian shared the drama that played out that the Altar of Prayer Gospel Ministry, Owerri venue of the wedding.
She mentioned that the man had earlier gone to The Apostolic Church to help conduct the wedding but the church turned down his request. He later proceeded to Altar of Prayer Gospel Ministry where the pastor agreed to join him and his new bride together as husband and wife.
On the wedding day, 25th November, the wife stormed the church in the most dramatic way and poured palm oil on the new bride's wedding gown.
Lilian Alilian Facebook post reads:
True life story. A man went to apostolic Church at Orji in owerri North to wed his second wife,but the church rejected him.he went to Altar of prayer Gospel ministry at Nkwo orji same owerri North and the pastor accepted to wed them.on the day of the wedding 25th been on Sunday, the first wife came and poured Red oil on the second wife wedding gown.😁😁😁😁.I was there life.all this ministries, make una take una time.just because of money you want to go against the word of God.

Load more