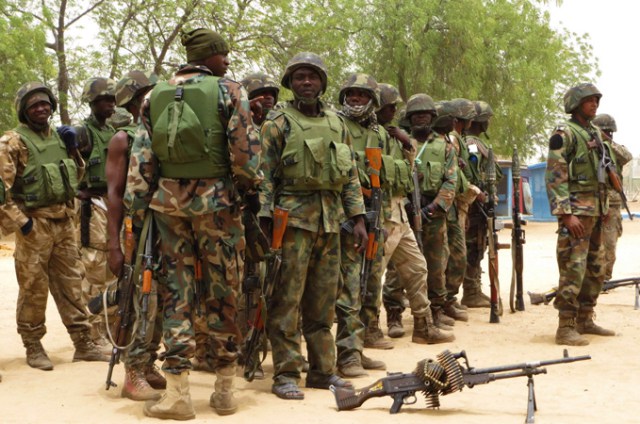 The Nigerian Army on Thursday said its troops killed four Boko Haram terrorists when they attempted to attack 118 Battalion location at Arege village in Borno.
The army said in its twitter handles that on Nov. 28, the troops successfully repelled the terrorists' attack, killed several of them and recovered high caliber weapons.
It disclosed that the terrorists suffered heavy casualties and fled in disarray leaving behind four dead bodies of their members.
"Boko Haram met their waterloo and suffered heavy casualties yesterday evening Nov. 28, 2018; when they attempted to infiltrate 118 Battalion location at Arege in Abadam Local Government Area (LGA) of Borno.
"The terrorists were completely routed by the troops, neutralising many of them while others fled in disarray due to superior firepower. As a result, they hastily evacuated most of their corpses under the cover of darkness.
"However, during exploitation of the general area at dawn, the gallant troops discovered four Boko Haram terrorists' corpses and recovered the following weapons- one Anti Aircraft Gun, four AK 47 rifles and one Light Machine Gun,'' the army said.
It added that other items recovered included 100 Anti Aircraft rounds, 185 Light Machine Gun rounds, four AK47 magazines, 54 AK47 rounds, and one MOWAG Propeller.

Load more