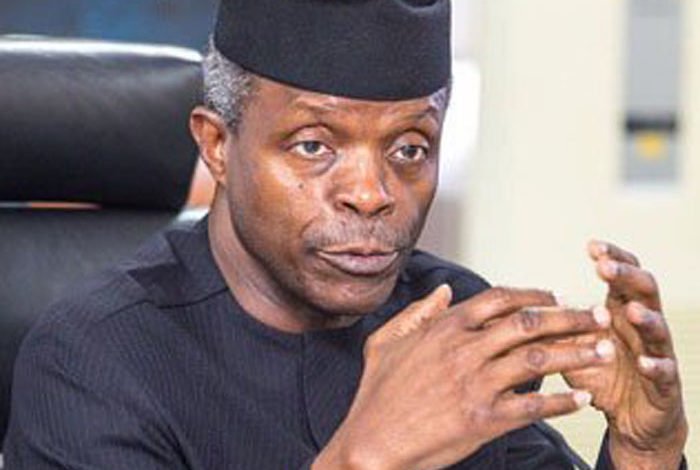 Vice President Yemi on Thursday in Abuja said the Federal Government would increase the number of people on anti-retroviral treatment as part of commitment to ending the HIV epidemic by 2030.
Osinbajo said this while delivering speech at the commemoration of event in Abuja as part of activities to mark the 2018 World AIDS Day slated for Dec.1.
The News Agency of Nigeria (NAN) reports that the theme of this event is "Know your Status."
Osinbajo, who was represented by the Secretary to the Government of the Federation, Mr Boss Mustapha, promised that more funds would be committed to the treatment of HIV and AIDS.
"We are committed to ending the epidemic by 2030 and it is in this regard that we will be increasing 2019 budget on HIV treatment to accommodate additional 50,000 people on treatment.
"We will also facilitate the integration of vulnerable members of the HIV community into our poverty alleviation and social intervention programmes," he said.
Osinbajo expressed optimism that the ongoing National AIDS survey on HIV would give the country baseline to monitor the epidemic and have significant progress in curtailing it.
Prof. Isaac Adewole, Minister of Health, advised Nigerians to know their status as the only way to achieve the first 90 target of the Joint United Nations Programme on HIV and AIDS (UNAIDS) by 2020.
He said so far, only 30 per cent of Nigerians knew their status, leaving a gap of more than 60 per cent others yet to know their status.
The minister added that government would ensure adequate funding of the anti-retroviral treatment by removing user-fees, a major barrier to positive persons accessing their treatment.
Dr Aliyu Sani, Director-General, National Agency for the Control of AIDS (NACA), said that result from the National AIDS survey would ensure proper understanding on the prevalence of the epidemic in the country.
Aliyu, who noted that result of the largest HIV survey in the world would be made public by March 2019, added that it would enhance local ownership of the HIV response in the country.
He commended the US government, Center for Disease Control (CDC), Global Fund, PEPFAR, various donor agencies as well as nongovernmental organisations in the fight against the epidemic.

Load more