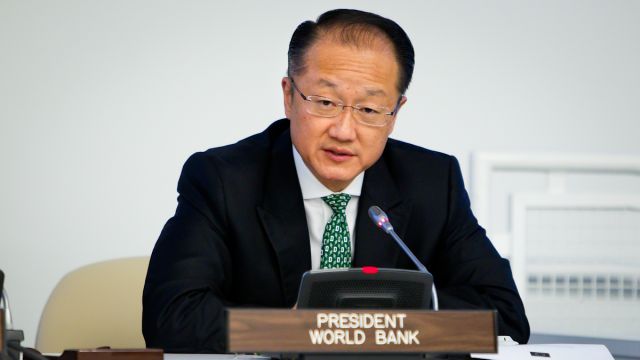 The World Bank says it will soon commence the funding of States Employment and Expenditure for Results (SEEFOR) projects in the Niger Delta.
The bank said the project valued at 280 million dollars (N102 billion), would be executed in part with the European Union.
Mr Parminder Brar, Team Leader for the project, said this in a statement in Port Harcourt on Thursday by Dr Ibitoye Abosede, Director of Corporate Communications, Niger Delta Development Commission (NDDC).
Parminder, who led a delegation to NDDC headquarters in Port Harcourt, said the bank would fund 65 per cent of the SEEFOR project while the EU would cover 35 per cent.
He said: "The Rivers State Government is the biggest beneficiary of the project with an allocation of 80 million dollars.
"NDDC will get allocation for two specific activities; which is why the World Bank is happy to collaborate with the commission to support its development programmes.
He said the project would commence as soon as budget for the job was developed and finalised by the global bank.
"We can confirm that we will be able to support those (NDDC) activities soon. We want to get started latest by February 2019 as well as get them completed early.
"I am glad that NDDC is involved in repairs of roads – which I think a lot of good works have happened. The World Bank is happy to partner with NDDC," he said.
Speaking, Managing Director of NDDC, Mr Nsima Ekere, said that NDDC had carried out lots of interventions in both human and capital development in the Niger Delta.
He thanked the bank for its collaboration to improve the commission's governance system through the SEEFOR project.
"This project is critical part of our 4-R reform plan that targets to restructure the commission's balance sheet and reform its governance systems using technologies and best practice.
"Also, the plan seeks to restore NDDC's core mandate by revalidating the Niger Delta regional Master Plan as well as reaffirm commitment of staff, management, board and stakeholders.
The managing director said the commission had cancelled over N200 billion worth of non-performing contracts in the last one year and half as part of measures to restructure its balance sheet.
"In order to advance to next stage, we need to be more methodical and review the actual performance of project against design requirement and actual funds paid out to contractors.
"The identification of this performance gap is a core deliverable expected from the NDDC-SEEFOR project, using the grant that World Bank has graciously approved," he said.
Ekere said that NDDC had appointed a project coordinator to prepare the bank for take-off of the project in 2019.

Load more