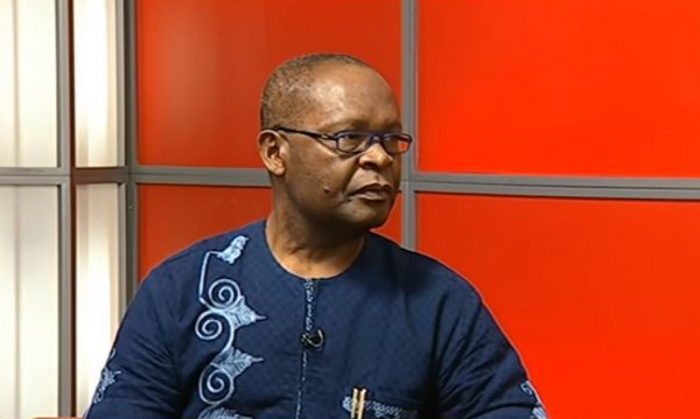 By Kazeem Ugbodaga
The Lagos All Progressives Congress, APC, on Saturday said it will ignore the rumours raised by the Peoples Democratic Party, PDP, that its posters were being removed by the APC in Lagos, as such rumours were mere distraction.
APC's Publicity Secretary, Lagos State, Joe Igbokwe, said such rumours could never be true as the APC could never be engaged in such act.
"Our initial reaction when the statement was brought to our notice is to ignore the useless story because it is not the character of APC members to do such stupid things. But on a second thought we decided to issue this statement to put the records straight and put lazy politicians in PDP on their toes.
"Lagos APC is made up of a committed, disciplined, and and well behaved followers who do not need to go the way of the rudderless and uncoordinated brunch known as members of PDP in Lagos and that of Nigeria as a whole. We do not need the help of anybody to thrash whatever the is remaining of PDP Lagos if at all they still exist," Igbokwe said in a statement.
According to Igbokwe, "we passionately appeal to all our members not to take laws into their hands by going to pull down PDP's campaign materials in the name of helping APC . You have no right to do so and you cannot do so. We do not need such help from anybody. It is undemocratic, primitive, illegal and unacceptable. Please do not bring shame to our great Party.
"It is too early for Lagos PDP to start throwing its hands up in total surrender when the game is just about to start. Morbid fear of another crushing defeat is starring them on the face and they think what we call 'whispering in the dark' will help the dying party to save its ugly and battered face.
"While we appeal to millions of Lagos APC members not to play into the hands of the weak and totally decimated political enemies, we are quick to remind Lagos PDP of the events of November 2014 when It worked in tandem with the Police, OPC members, SURE-P, FERMA, Army, Civil Defense etc to unleash terror on Ikorodu road up to Funsho Williams Avenue and others pulling down APC Campaign materials and Billboards. We cannot forget this in a hurry."
"Henceforth Lagos APC will ignore the rumours of the market place and the poor antics of the opposition and concentrate on the real campaigns ahead of March February and March presidential and Governorship Elections. We will not continue to waste our precious gift of time to talk about a non existing party that is at the crossroads," he added.

Load more