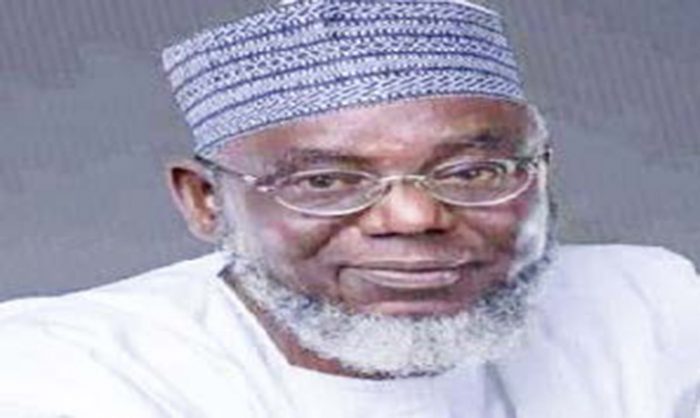 Sen. Saidu Dansadau, Governorship candidate of the National Rescue Movement (NRM) for Zamfara, on Sunday launched his campaign with a promise to rescue the state from insecurity.
Dansadau also pledged at the launch in Gusau that he would make Zamfara a center of commerce, if elected.
He said that he decided to contest for the governorship position because of the socio-economic challenges the state had been experiencing.
"Zamfara state has suffered a lot of setbacks securitywise and economically .
"I am offering myself to run for governor and to serve my state. I will make Zamfara work again by delivering good governance, if elected governor.
"If you vote NRM,you would not regret it because the party will make Zamfara work again; because it is on a rescue mission to deliver the divdends of democracy to the people."
He said that Zamfara used to be a business hub in the North, second only to Kano State, but alleged that the state had now been brought to its knees.
Dansadau promised to revamp the economy of the state and give the people a sense of belonging .
Earlier ,the National Deputy Chairman of NRM ,Mr Niyi Dada, while handing over the party's flag to Dansadau, thanked him for availing himself for the contest.
Dada said that NRM would use Zamfara to set a standard for good governance in the other states of the federation.
He said that the party presented the flag to Dansadau as a mark of responsibility and urged him to be a good ambassador of the party by delivering a new Zamfara.
Some of the electorates who spoke with the News Agency of Nigeria (NAN) promised to support the party and deliver their respective local government areas to the party during the 2019 general elections.
Mrs Hauwa Musa ,a trader from Anka Local Government Area, said that she loved the party's manifesto especially its promise to find solution to the security challenges facing the state.
Musa said that she lost her son to insurgency and vowed to rally support for NRM to end the menace.
Mr Haruna Shehu also promised to support the party in order to make the state economically vibrant.

Load more