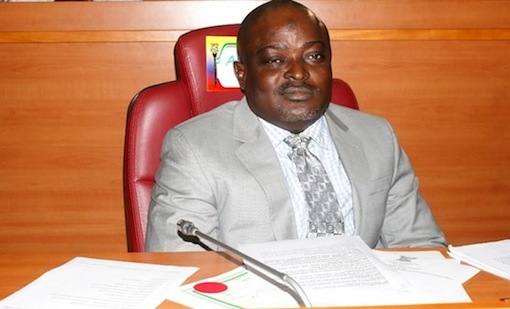 The Speaker of the Lagos State House of Assembly, Mr Mudashiru Obasa, on Sunday commiserated with the leadership of the Oodua Peoples Congress (OPC) over the death of its national leader, Dr Frederick Fasehun.
Obasa, who also commiserated with the family of the deceased Yoruba leader, described his death not only a loss to the OPC and his family, but also to the Nigerian nation.
"The late Dr Fasehun was a nationalist and his death is therefore not only a loss to his family and OPC but also to the entire Nigerian nation," he said.
"The late OPC leader was a dogged fighter who did not shy away from pursuing his belief to a logical conclusion. Nigeria will surely miss his experience, knowledge and wisdom," Obasa said in a statement signed by his Chief Press Secretary, Mr Musbau Rasak.
In a related development, the Yoruba Council of Youths Worldwide (YCYW) has described the late Fasehun as a "father of social justice and fair distribution of resources for the benefits of the masses."
The President of the youth group, Aremo Oladotun Hassan, told the News Agency of Nigeria (NAN) in Lagos that the late founder of OPC was a blow to the youths and masses.
"The YCYW mourn the demise of our hero and great icon of wisdom and hope: Dr Frederick Fasehun, Founder, O'odua Peoples Congress (OPC), whose death came to us a rude shock.
"The current challenges bedeviling the nation need his unique intelligence and indefatigable intellectual inputs.
"Doctor, as fondly, called remains a father of social justice and fair distribution of resources for the benefits of the greatest number," Hassan said.
According to him, Fasehun's love for Yoruba race and Nigeria as well as his antecedents as a democrat and activist, would continue to ring in the people's minds.
He added that Fasehun fought the good fight of faith against the antics of various successive administrations both military and civilian till the last part of his life.
"Baba was a unifier, with great passion and love for his people: the Yoruba, he believed in equitable justice and fair play. We believed he came, saw and conquered.
"We take solace in his laid down vision of hope and positive emancipation of the good people of the Federal Republic of Nigeria.
The OPC chieftain died on Saturday at the intensive care unit of the Lagos State University Teaching Hospital Ikeja (LASUTH).
Fasehun, who was born in Ondo, Ondo State on Sept. 25, 1938, was an active member of National Democratic Coalition (NADECO).
He also founded Frederick Isiotan Fasehun Foundation (FIFF), a non-governmental organisation, which has security, unity and health as its core mandate.

Load more